KODI™ Addon
KODI™ Addon for Rapideo.pl. Thanks to the addon, you can conveniently download and play files as well as use the built-in search engine. The addon is compatible with all devices including Android (e.g. Android TV Box), XBOX console and PCs with Kodi™ software.
Aplikację
KODI
™ można pobrać z oficjalnej strony klikając
tutaj
Wtyczka kompatybilna jest z wersją oprogramowania Kodi 19 "Matrix" oraz nowszymi.
Uwaga: Przed instalacją wtyczki upewnij się, że masz włączoną możliwość instalowania wtyczek z nieznanych źródeł.
Jeżeli instalowanie wtyczek z nieznanych źródeł jest włączone, możesz pominąć ten krok.
Weryfikacja ustawień
Kliknij w ikonę Ustawienia: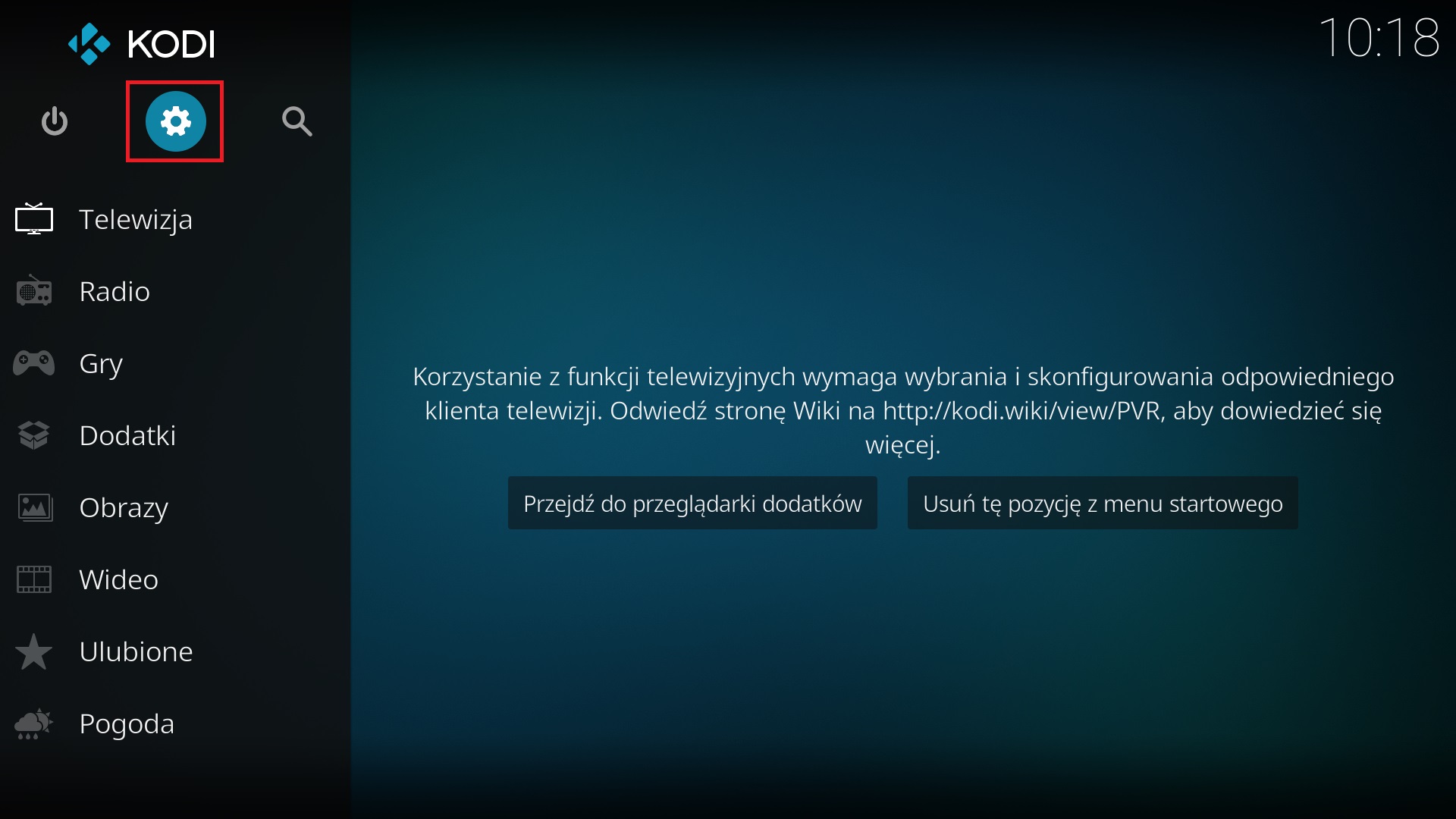 Następnie kliknij w System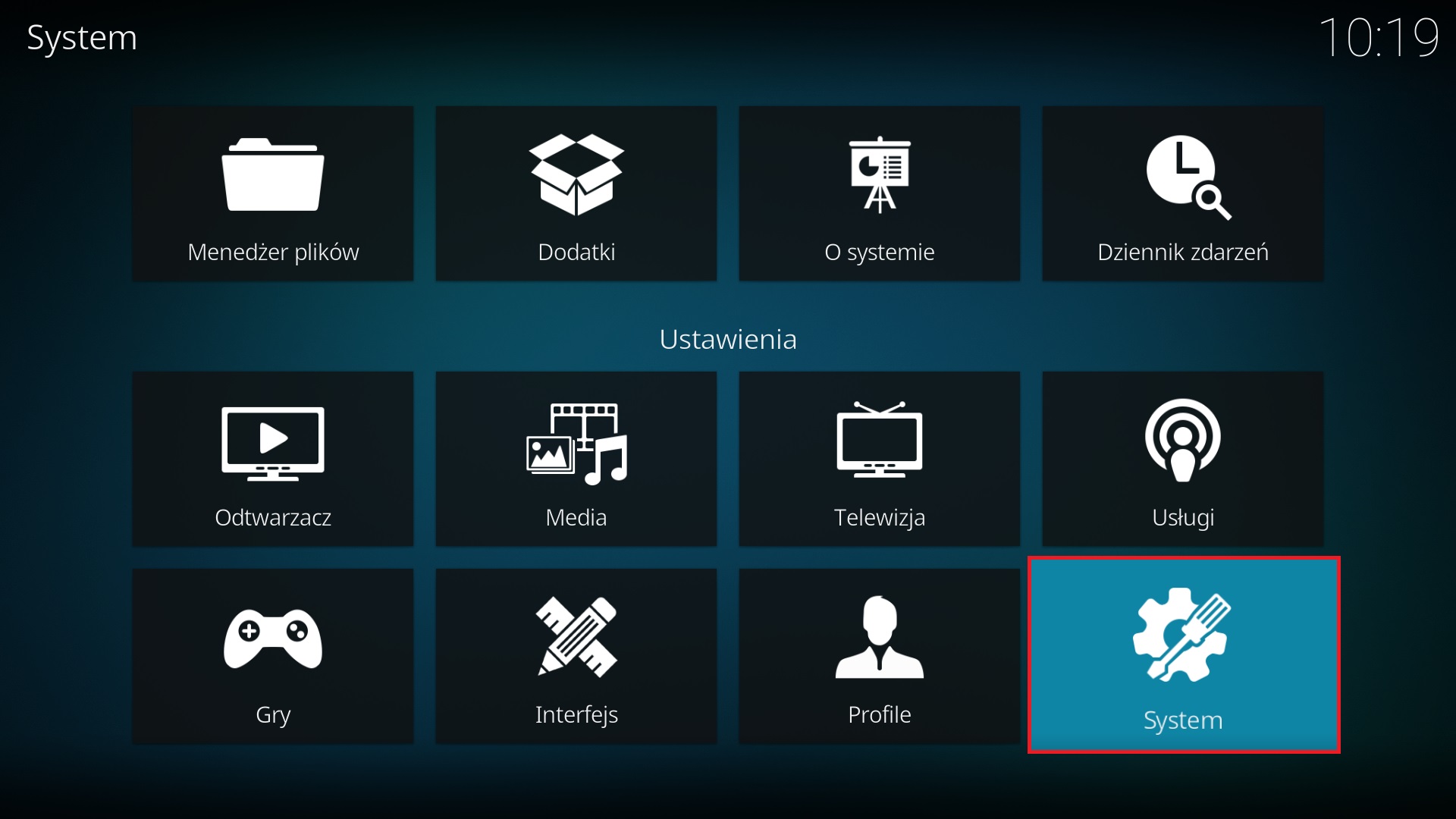 Z menu po lewej wybierz Dodatki i upewnij się czy opcja Nieznane źródła jest włączona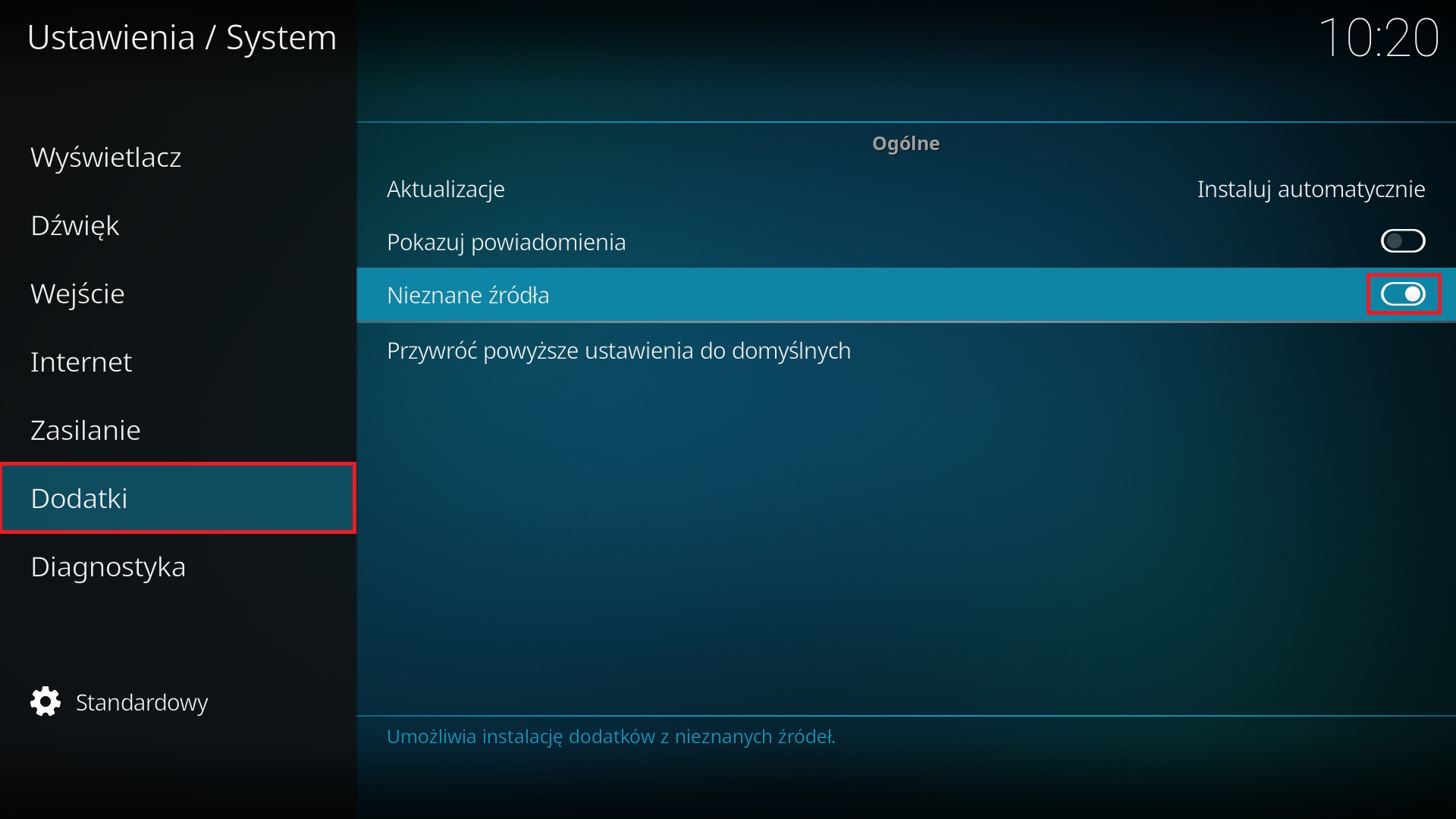 Jeżeli nie - zaznacz ją i zaakceptuj zmianę klikając na przycisk TAK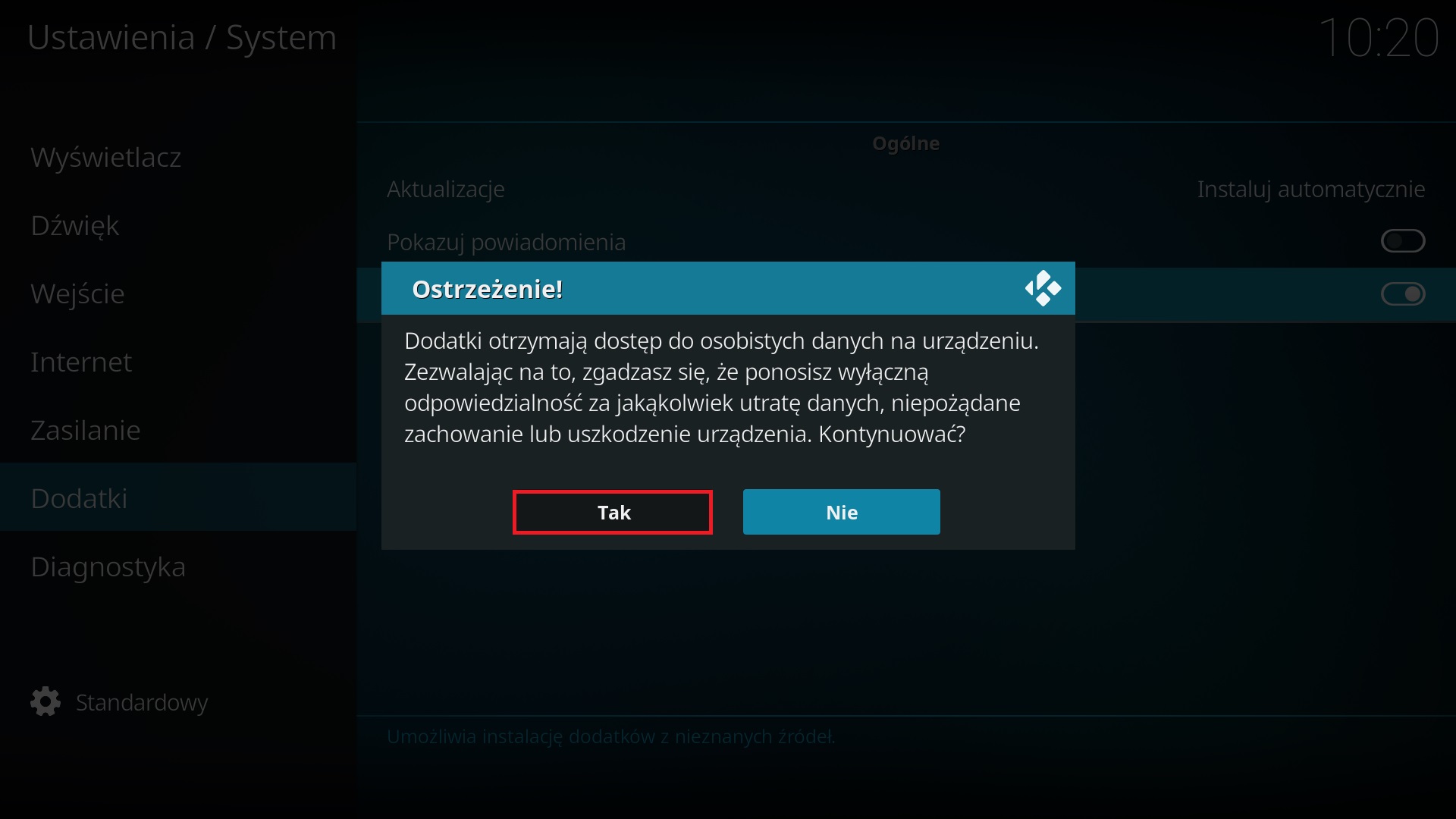 Instalacja wtyczki
Kliknij w ikonę Ustawienia: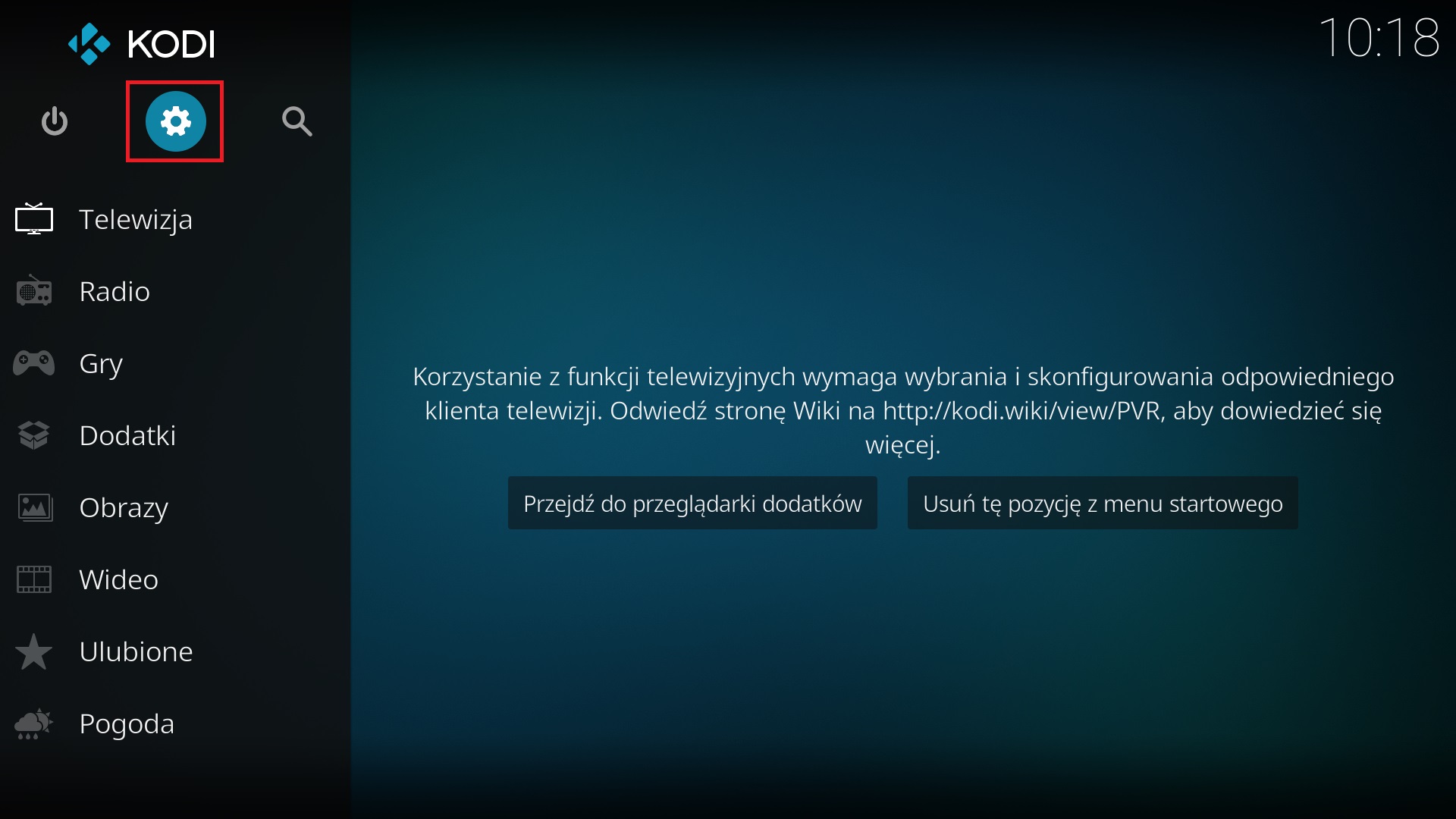 Następnie kliknij w Menedżer plików: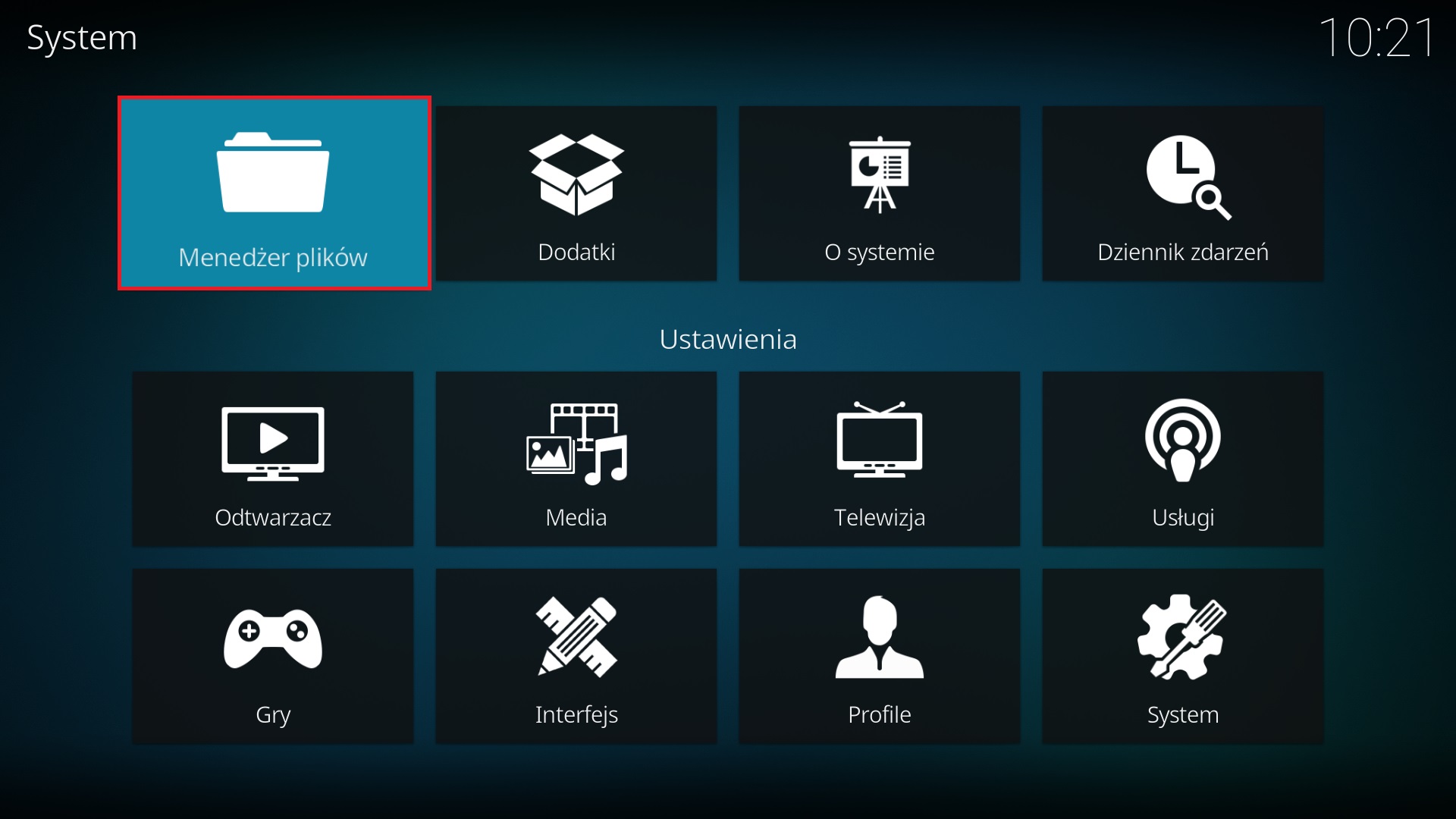 Kliknij w Dodaj źródło: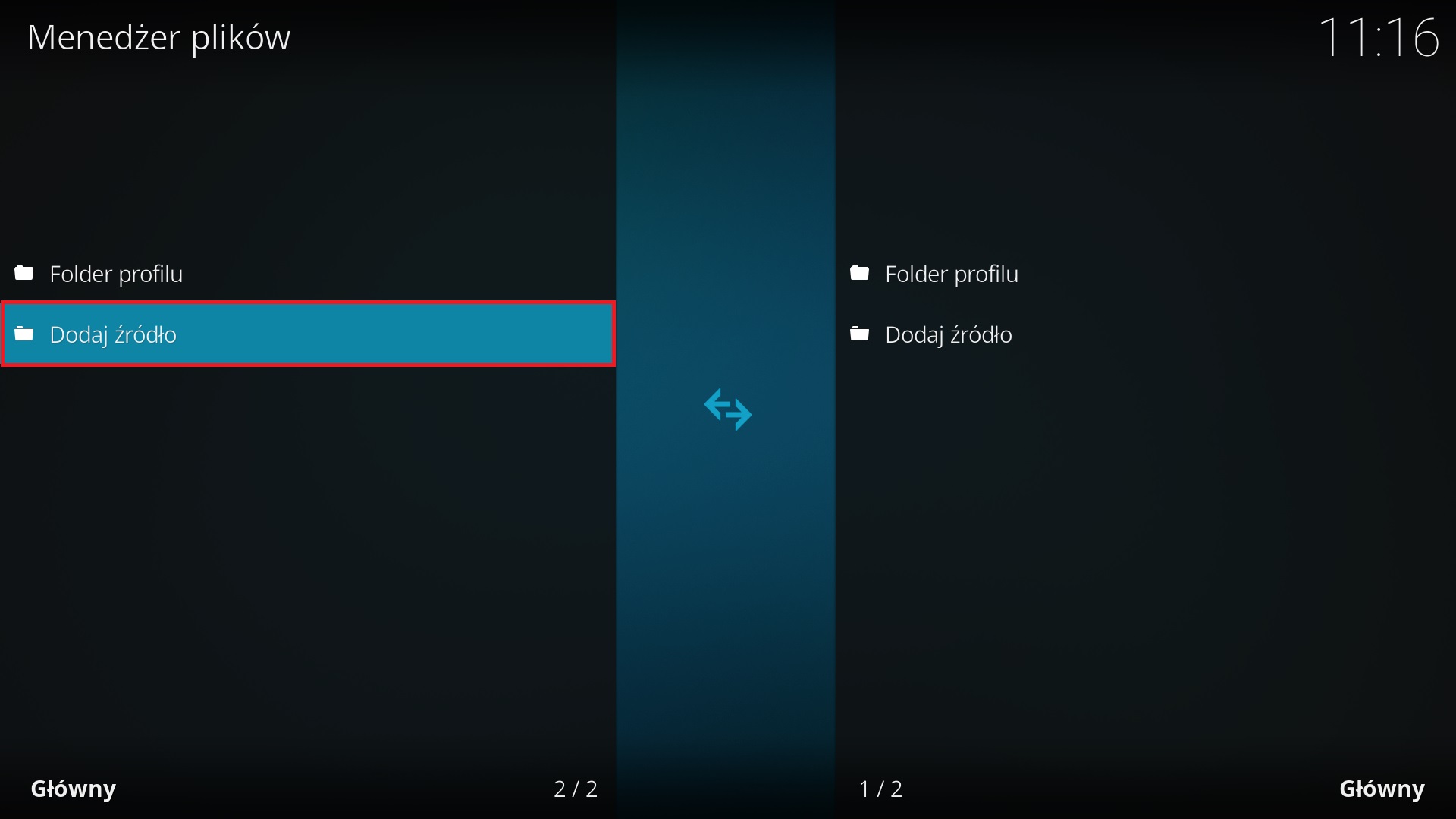 W nowo otwartym oknie klikamy w <Brak>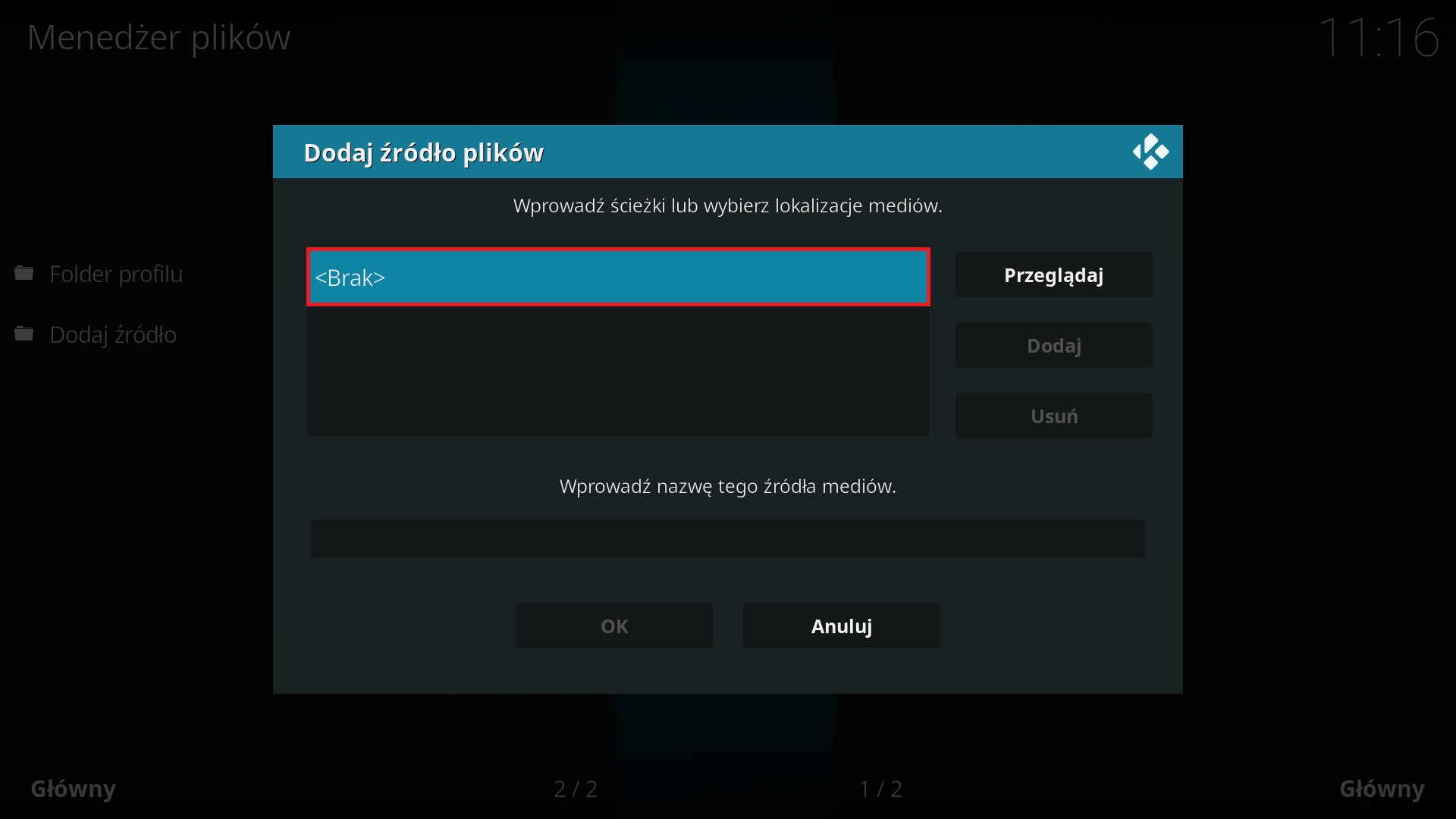 Następnie wpisujemy adres ścieżki: https://www.rapideo.pl/kodi/repo i klikamy OK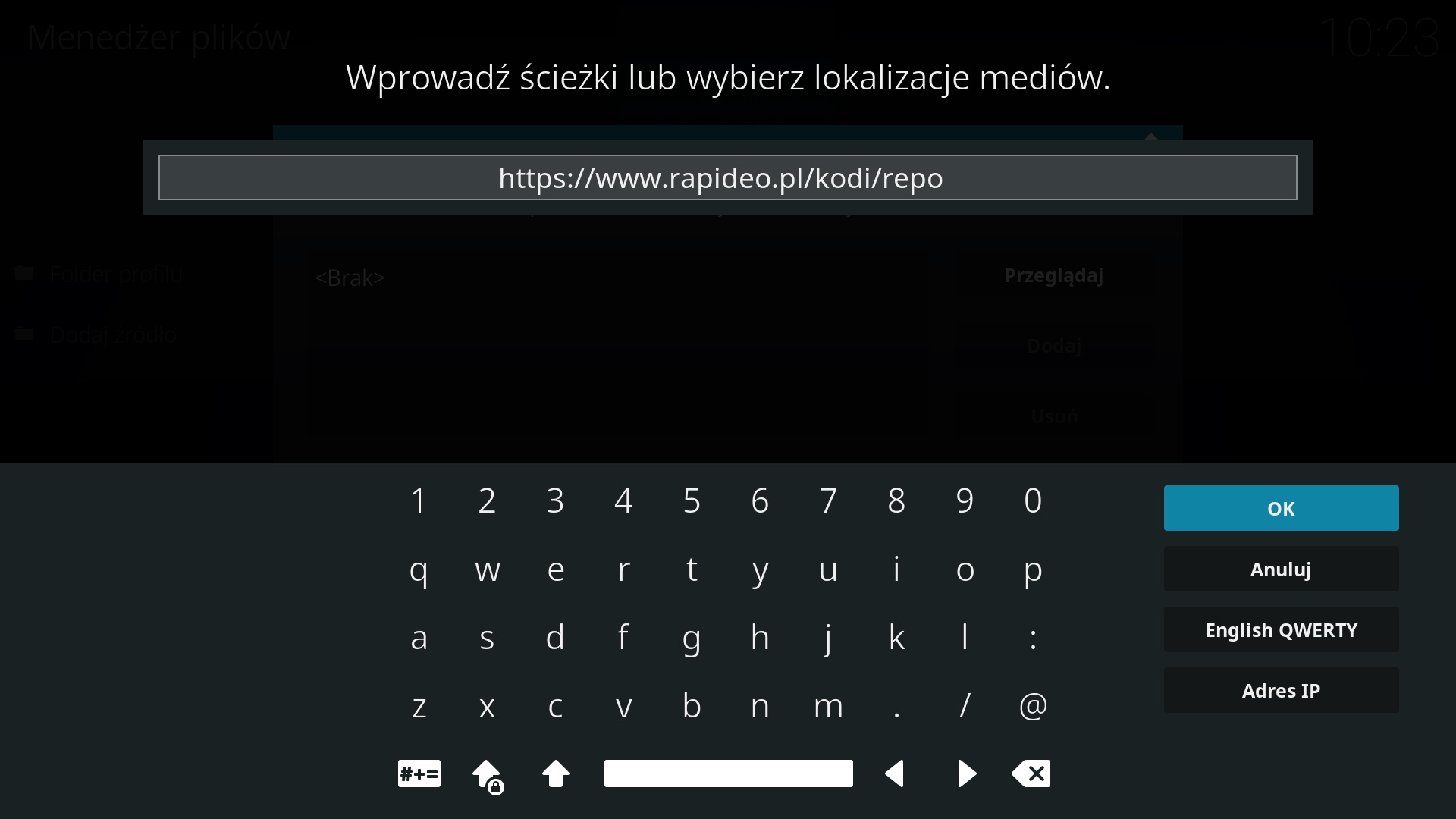 Wpisujemy adres źródła Rapideo i klikamy OK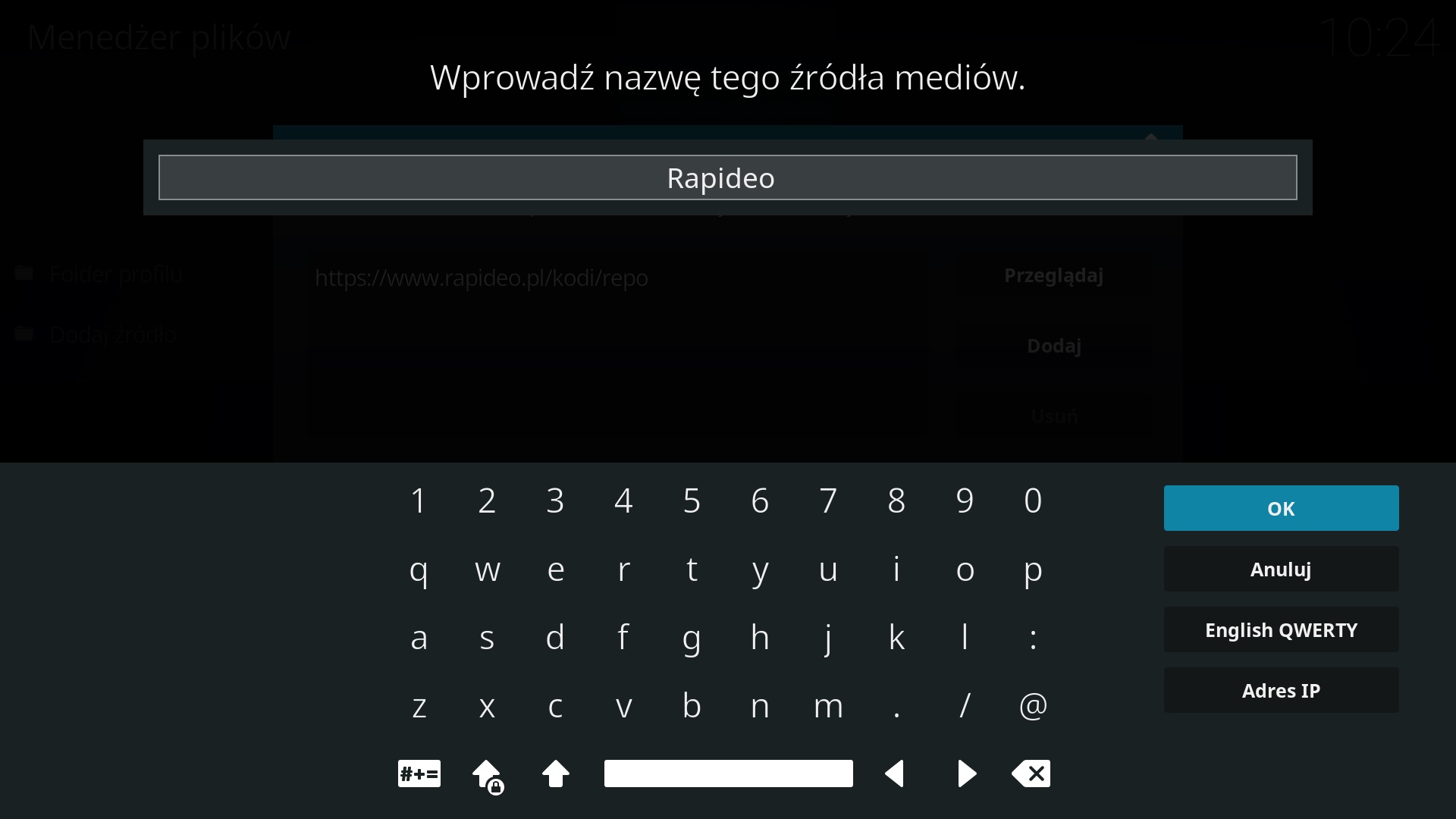 Wracamy do ekranu głównego i wchodzimy w Dodatki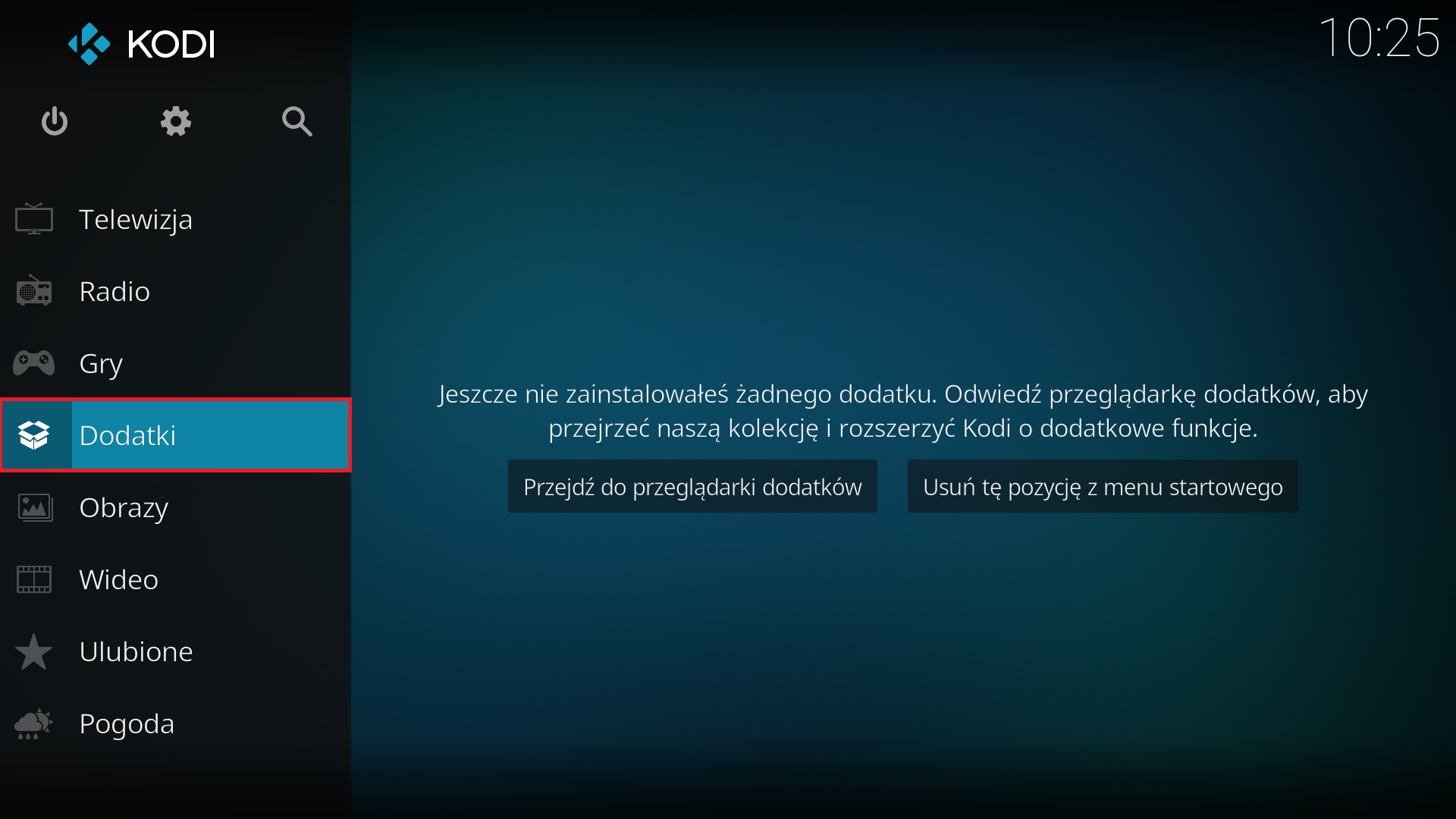 Następnie klikamy na ikonę pudełka w lewym górnym rogu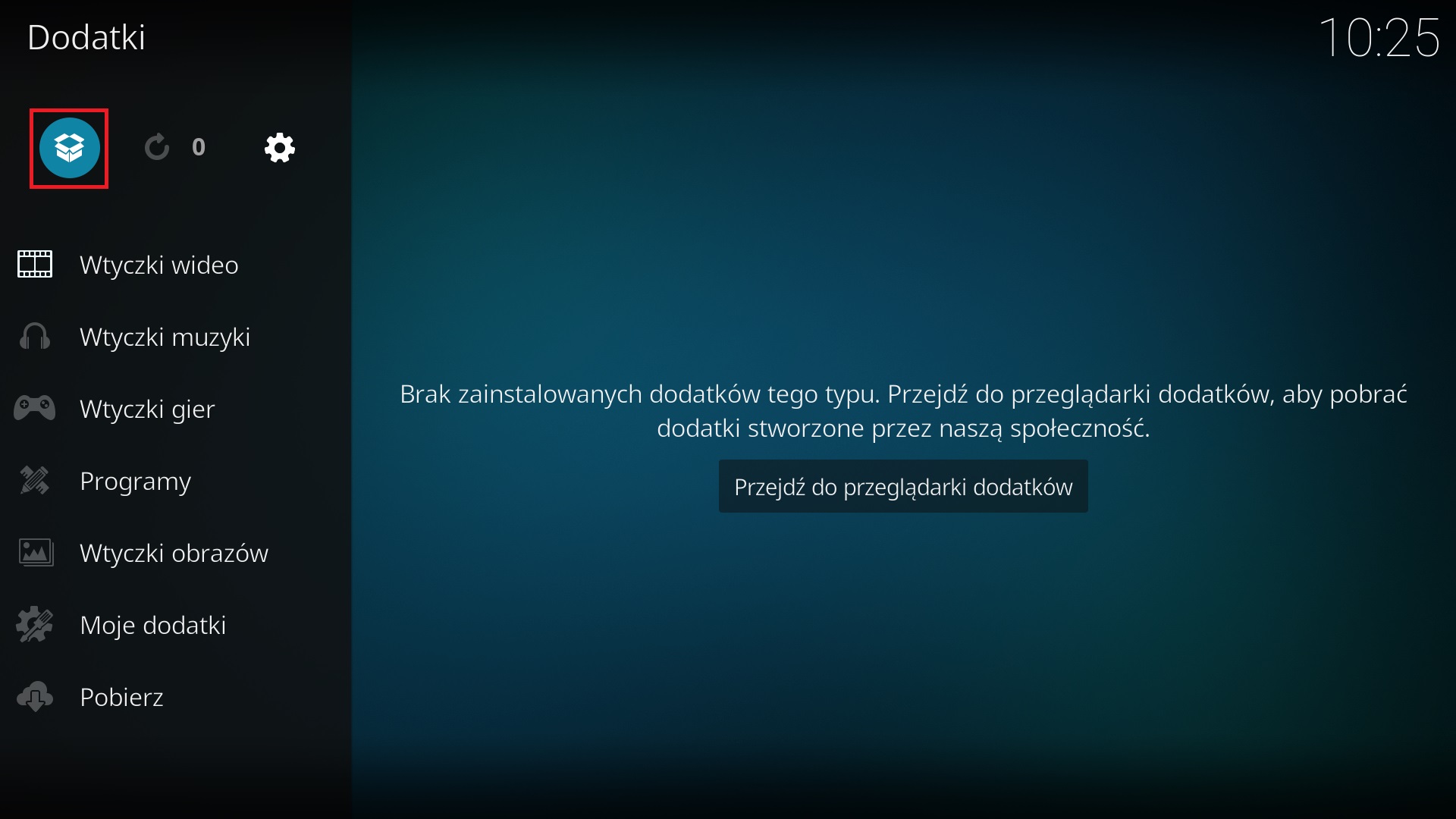 Klikamy w opcję Zainstaluj z pliku zip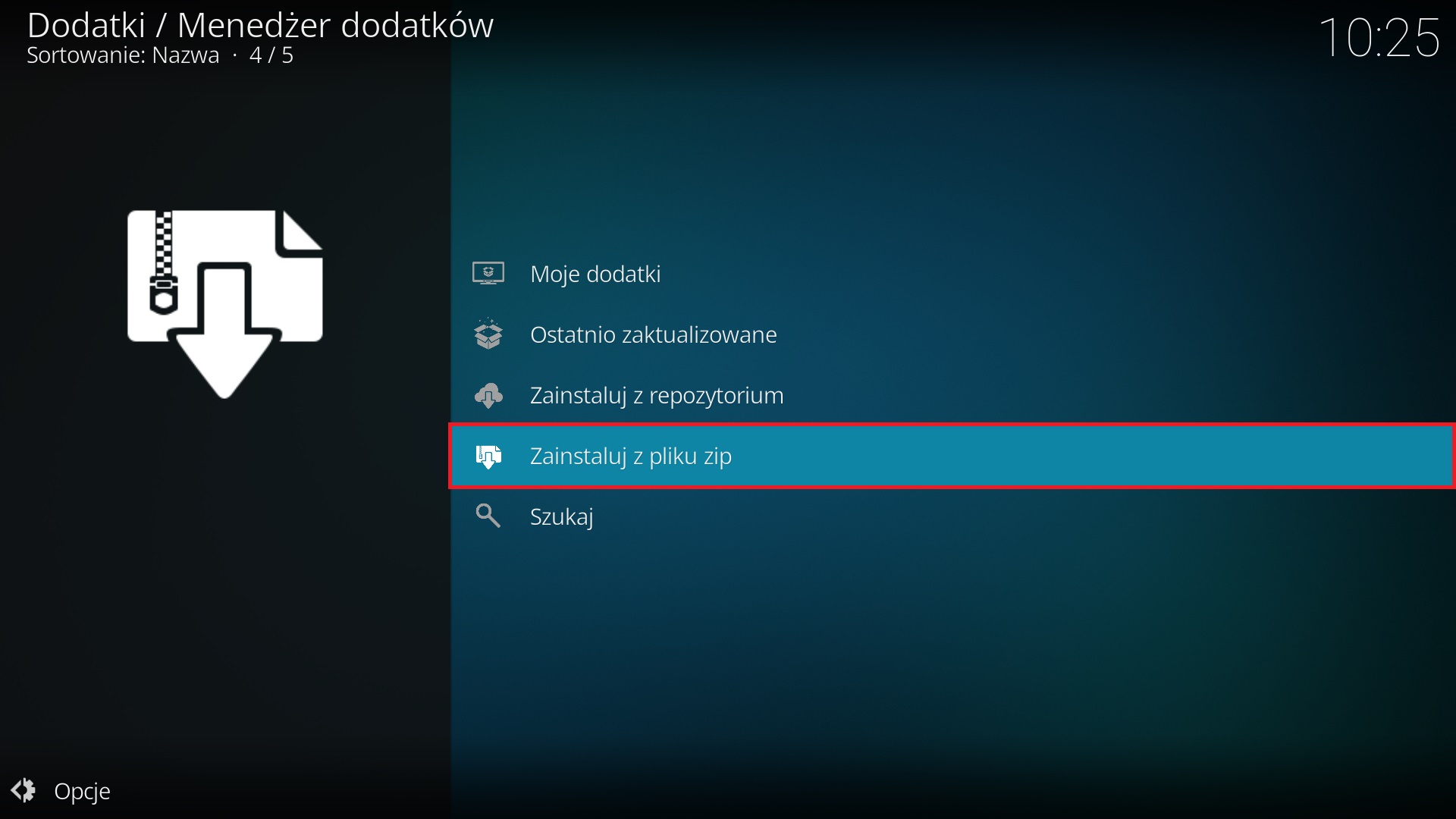 Wybieramy wcześniej dodane źródło Rapideo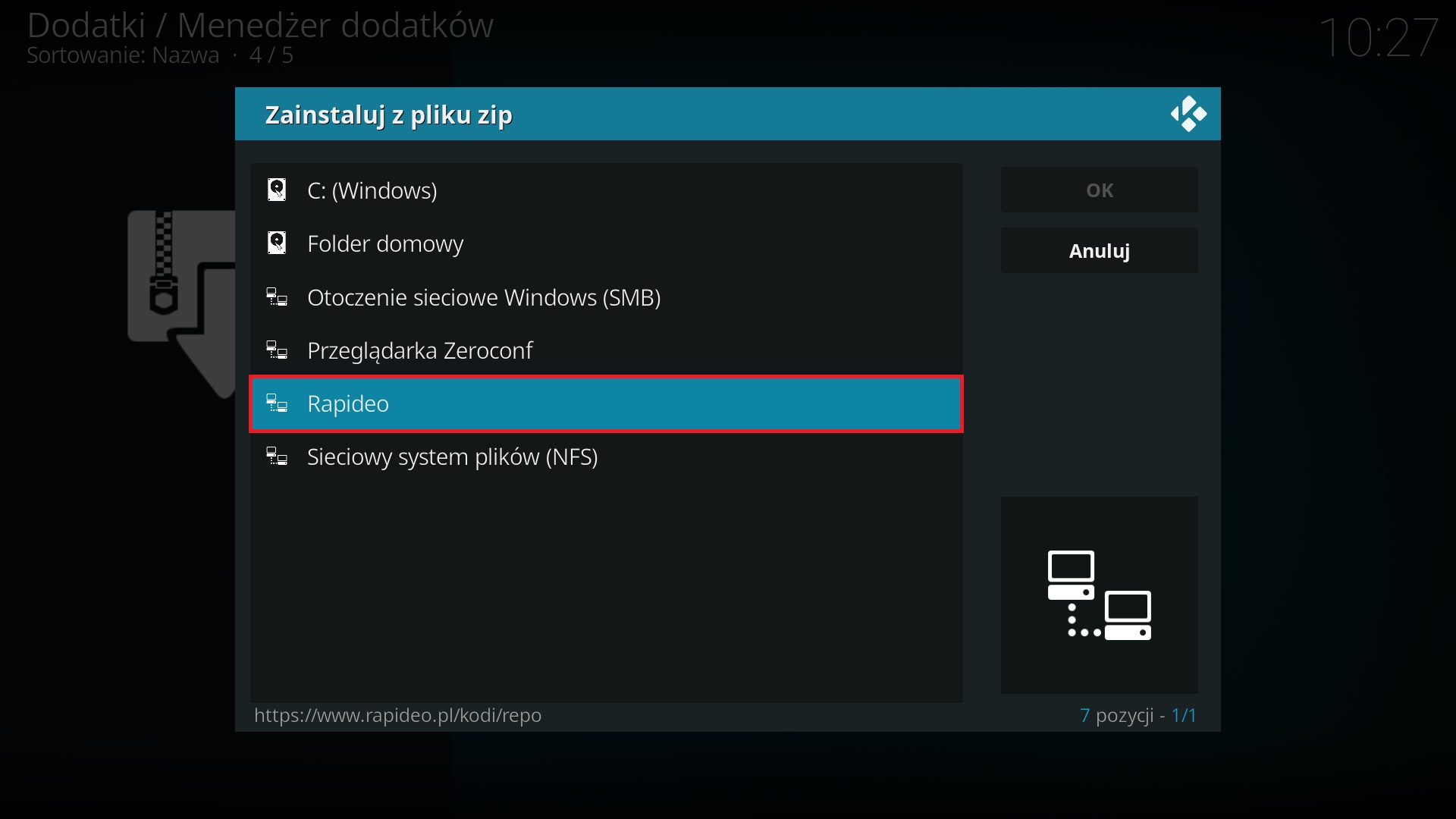 Następnie wybieramy plik repository.rapideo_pl.zip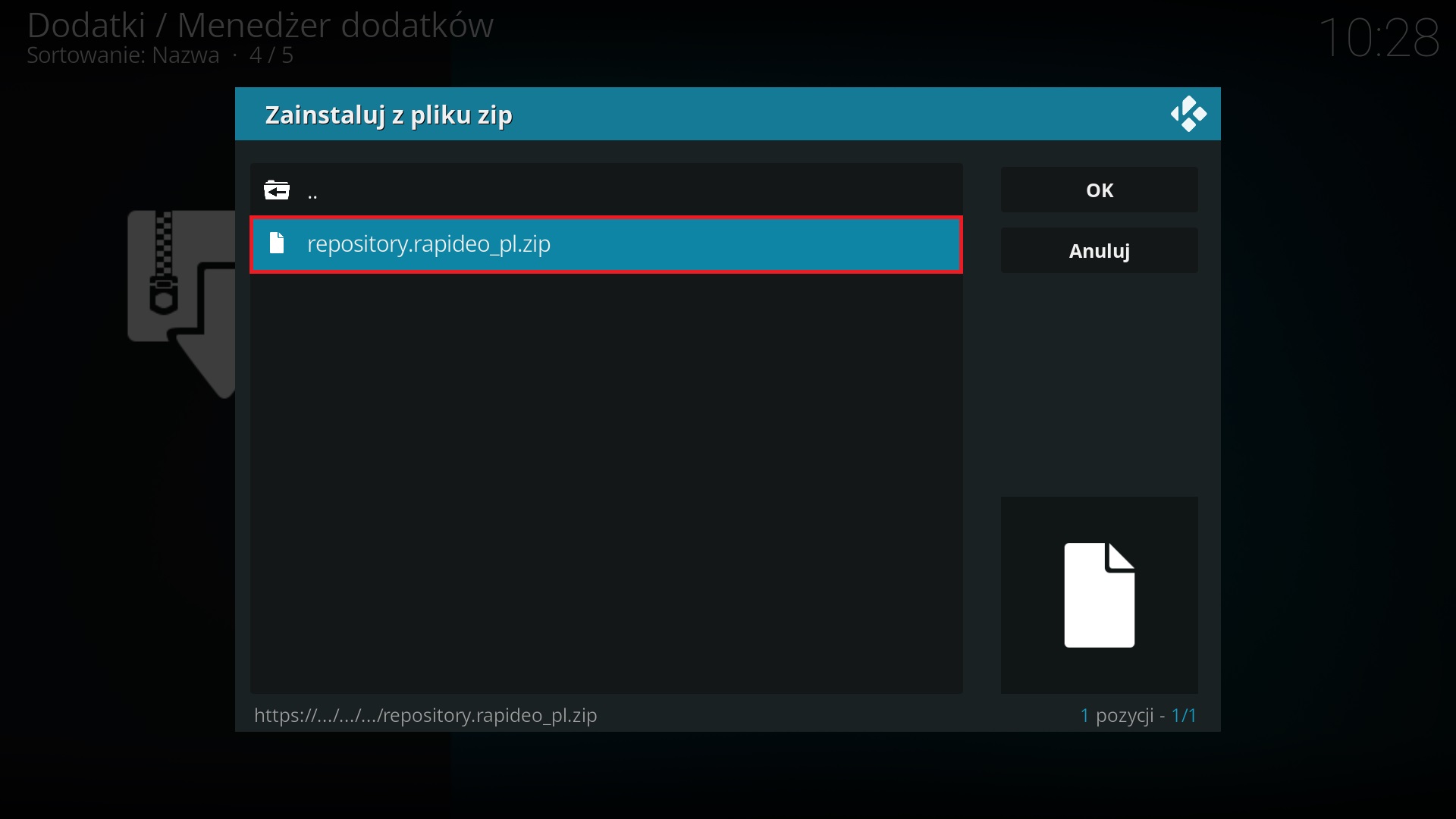 Po prawidłowej instalacji wyświetli się komunikat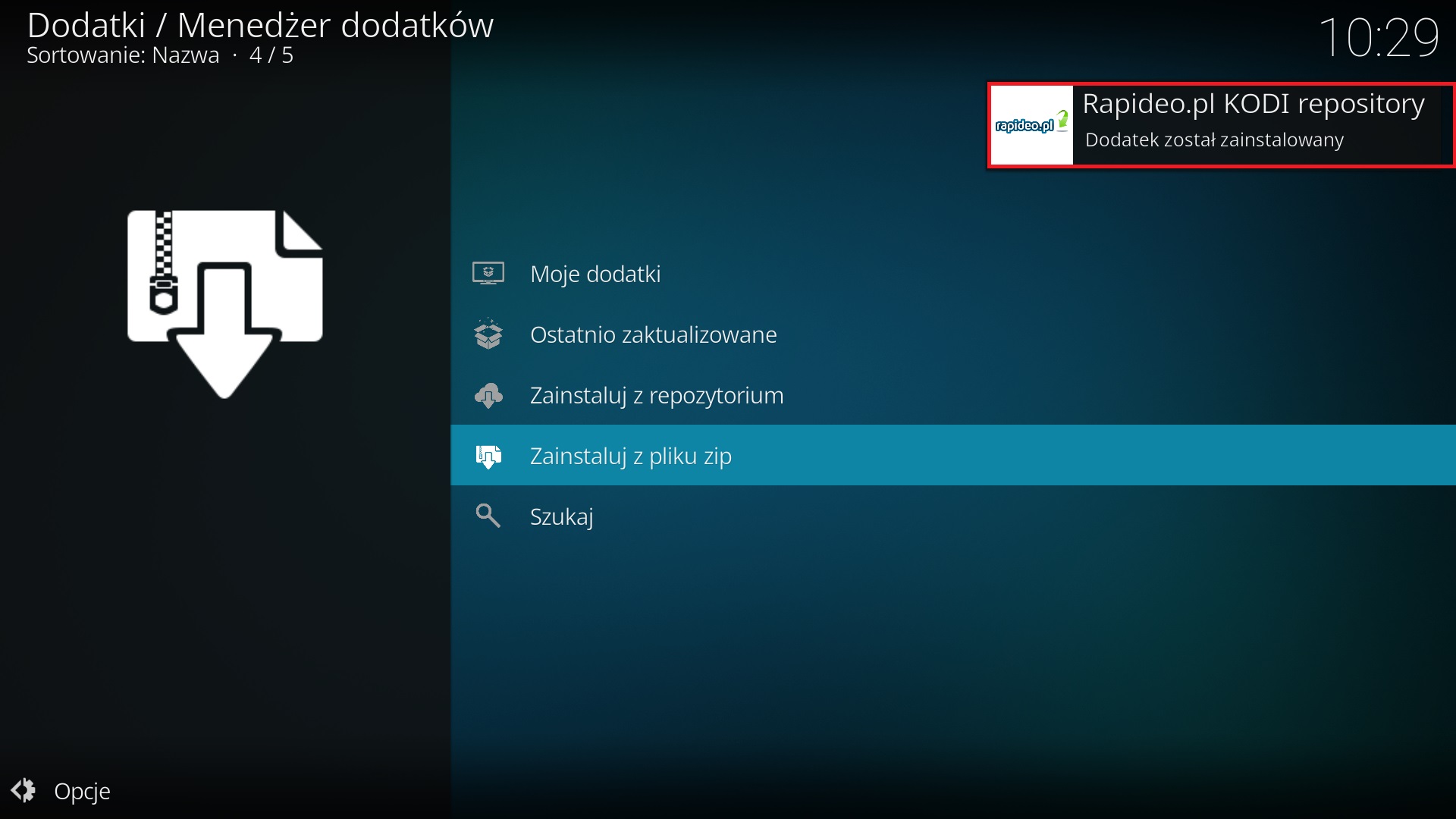 Następnie wchodzimy w opcję Zainstaluj z repozytorium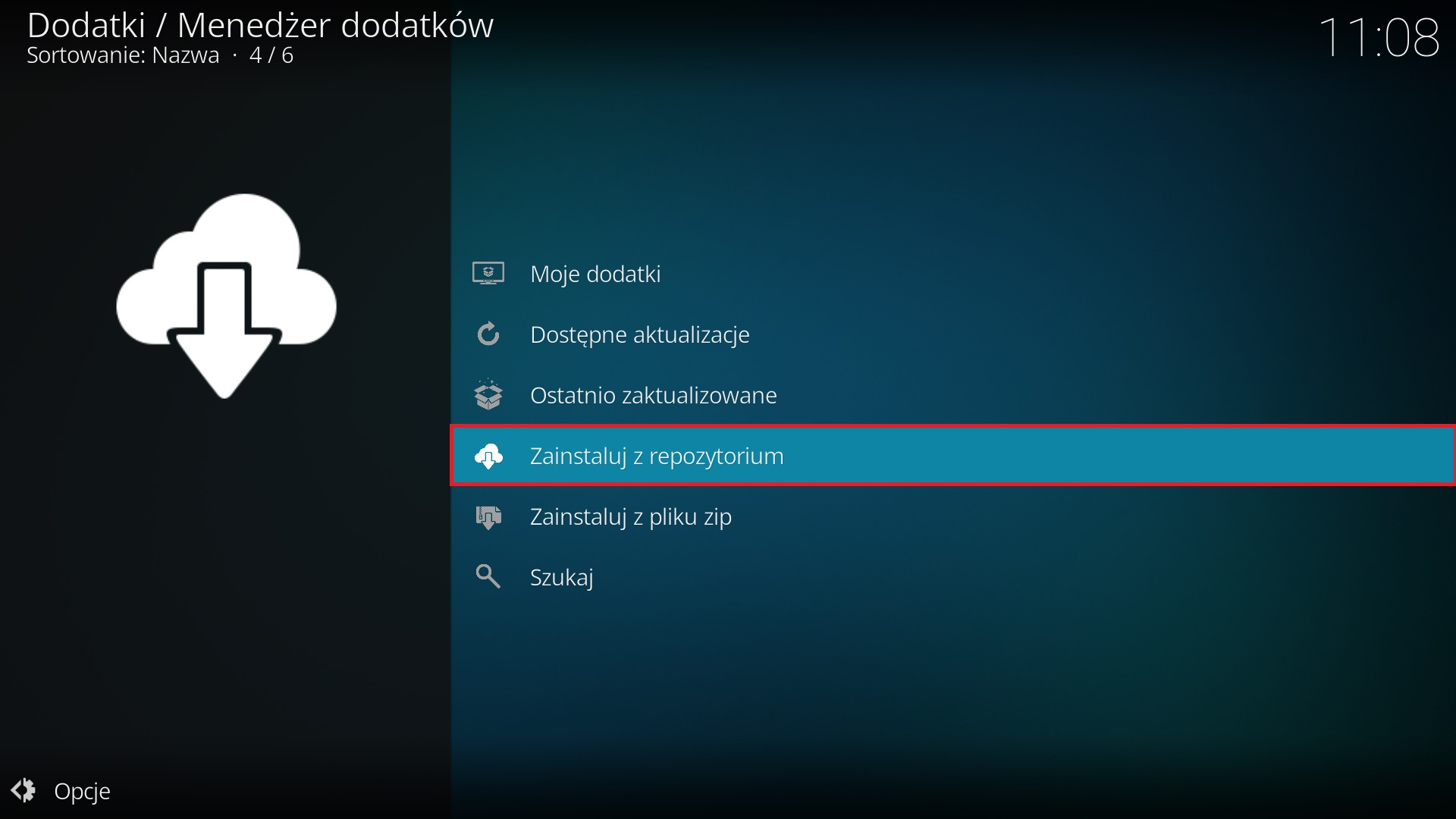 Wchodzimy w repozytorium Rapideo.net KODI repository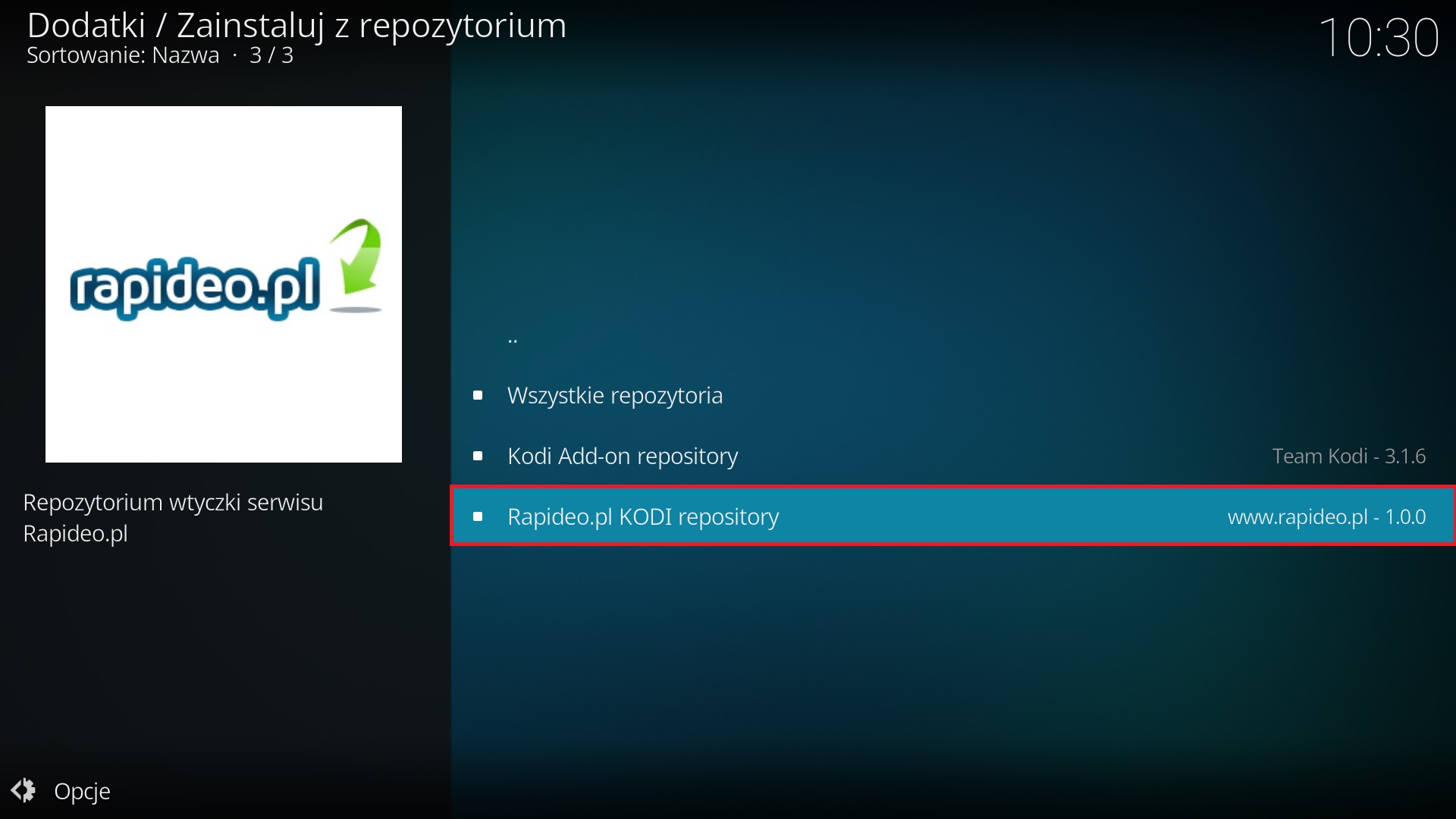 Wchodzimy we Wtyczki video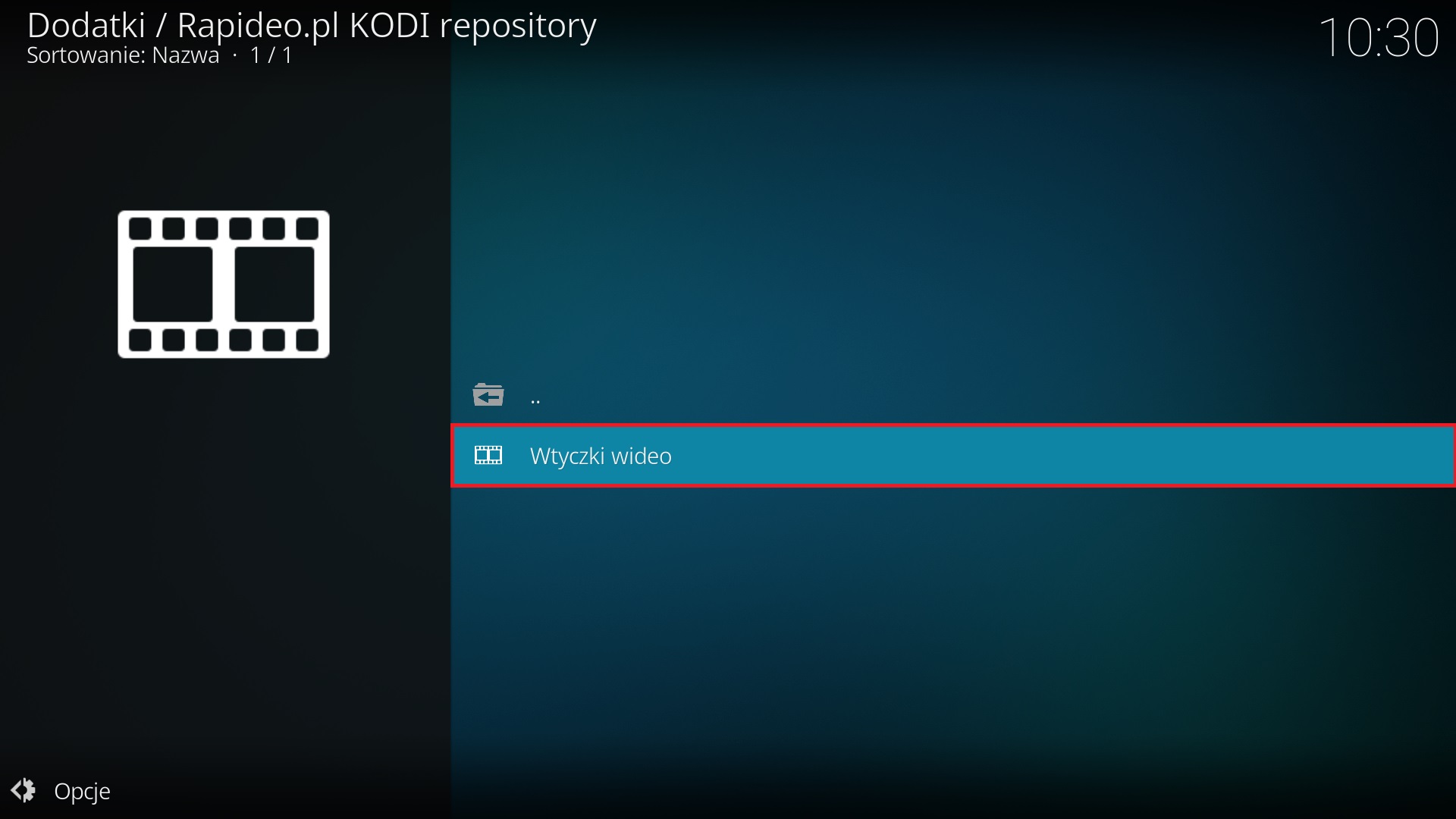 Następnie z listy wybieramy dodatek Rapideo.net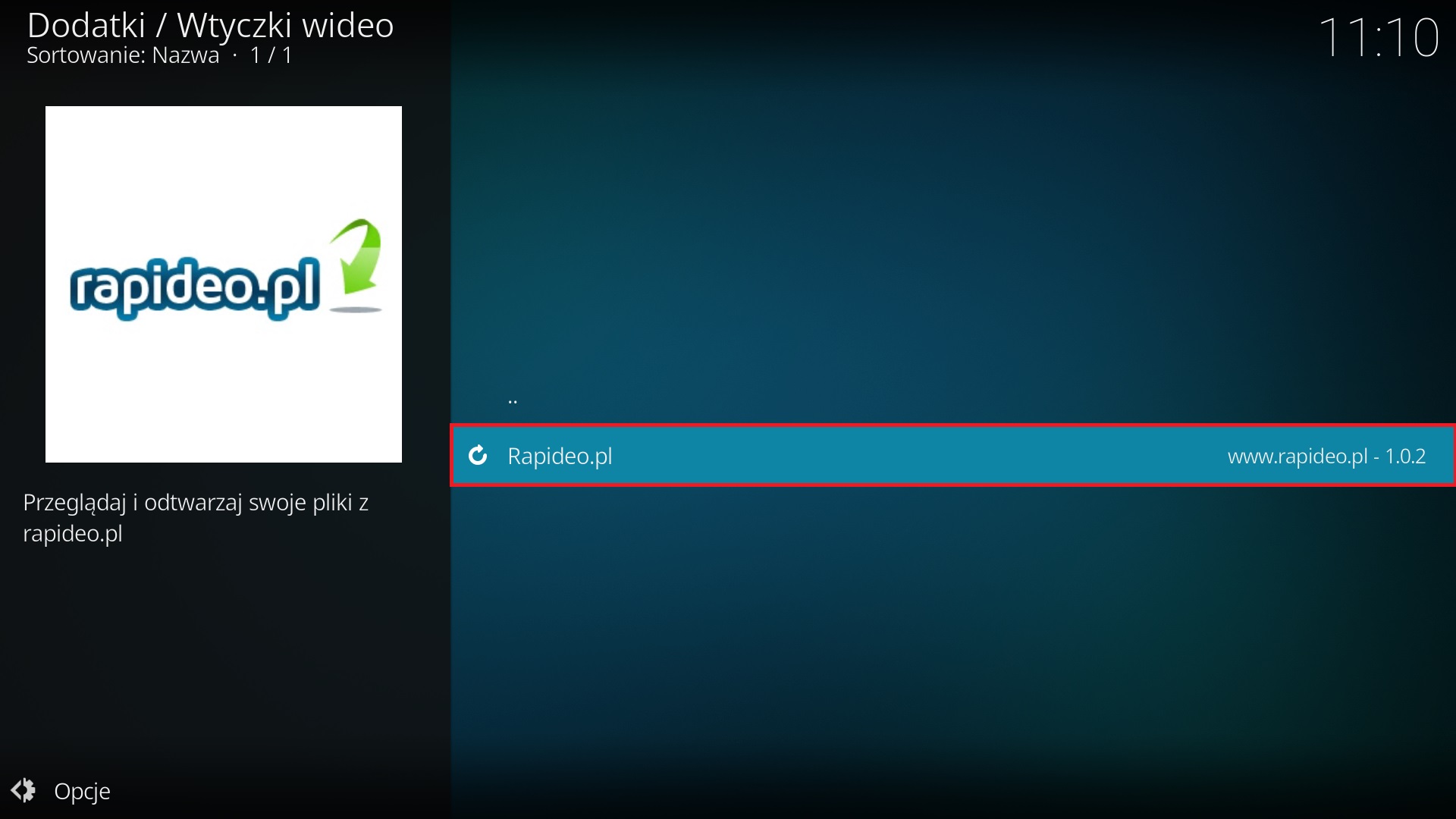 Instalujemy dodatek przyciskiem Zainstaluj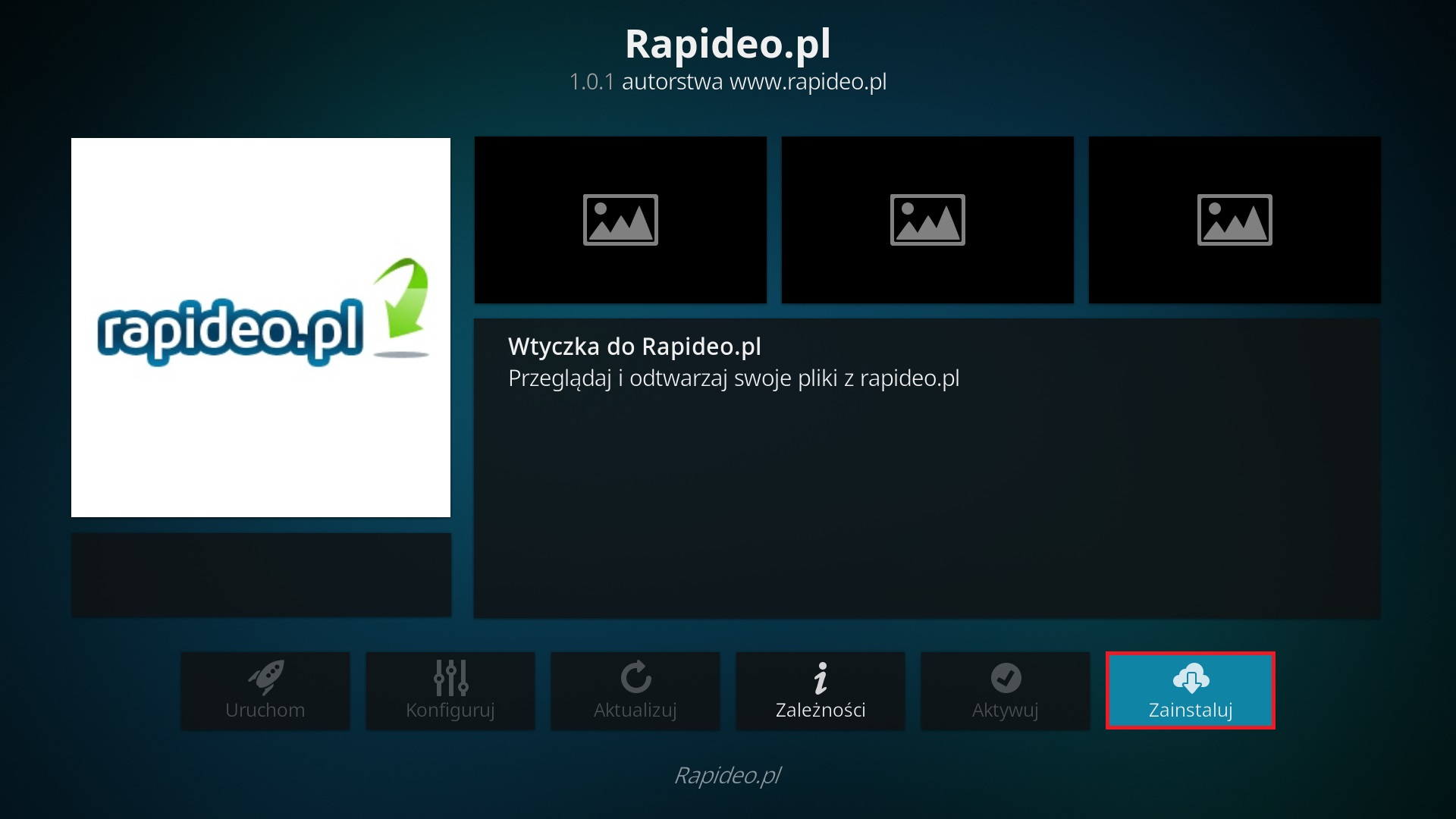 Potwierdzamy instalację zależnych dodatków przyciskiem OK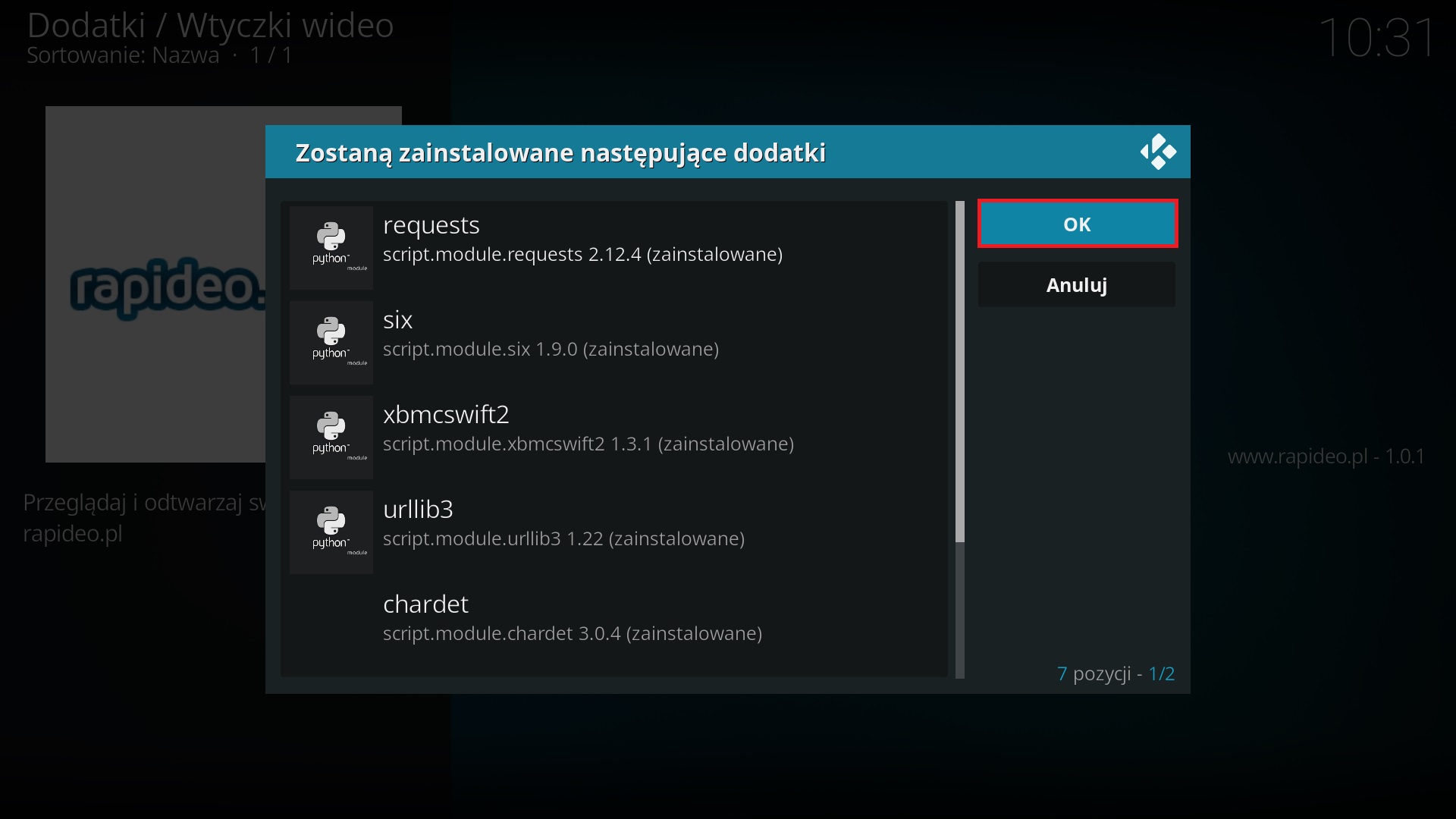 Po prawidłowej instalacji dodatku wyświetli się komunikat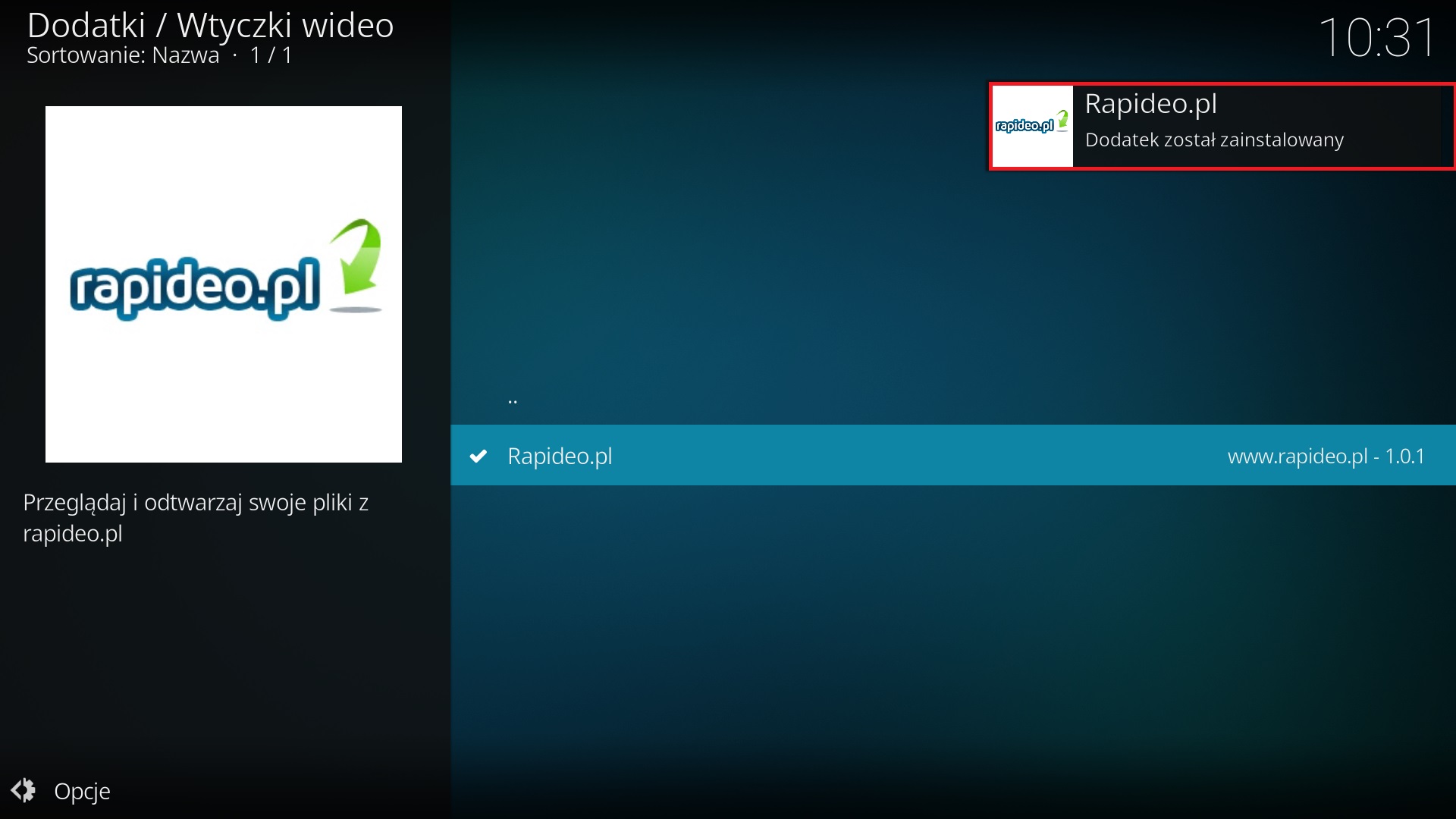 Wracamy na ekran główny i przechodzimy do menu Dodatki a następnie Wtyczki video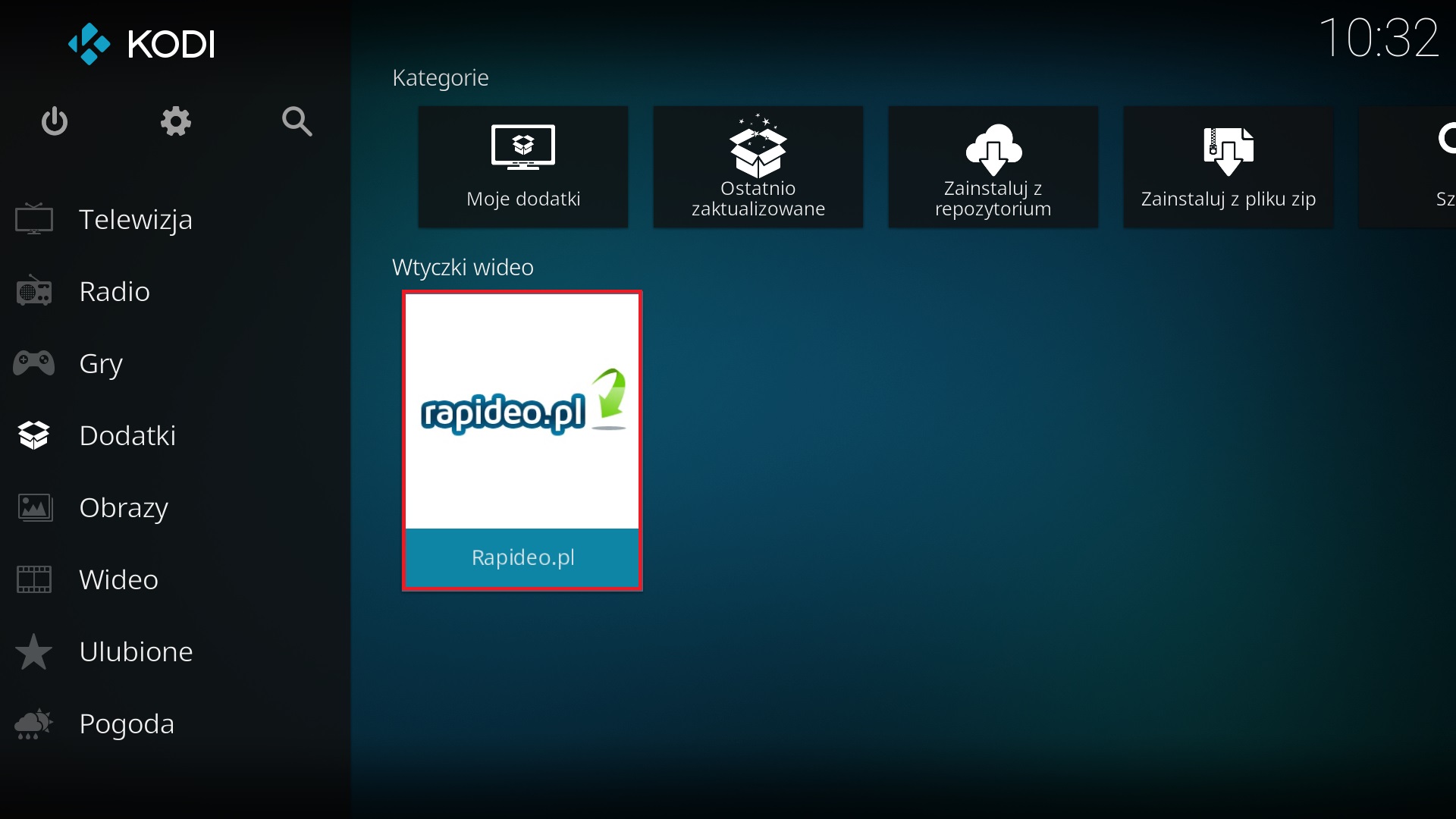 Wchodzimy do wtyczki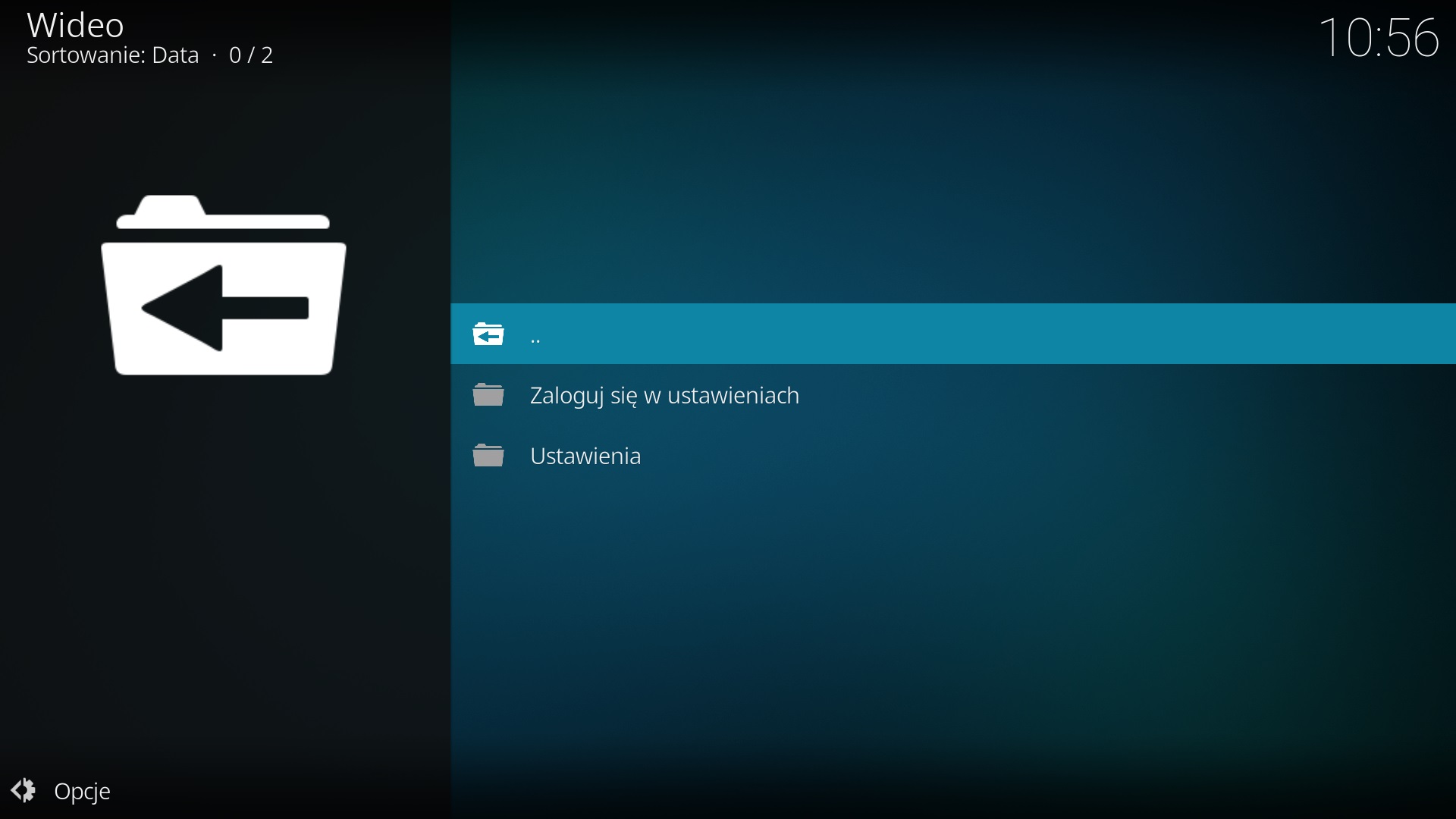 Teraz możemy się zalogować klikając na Ustawienia. Uzupełniamy login i hasło i klikamy OK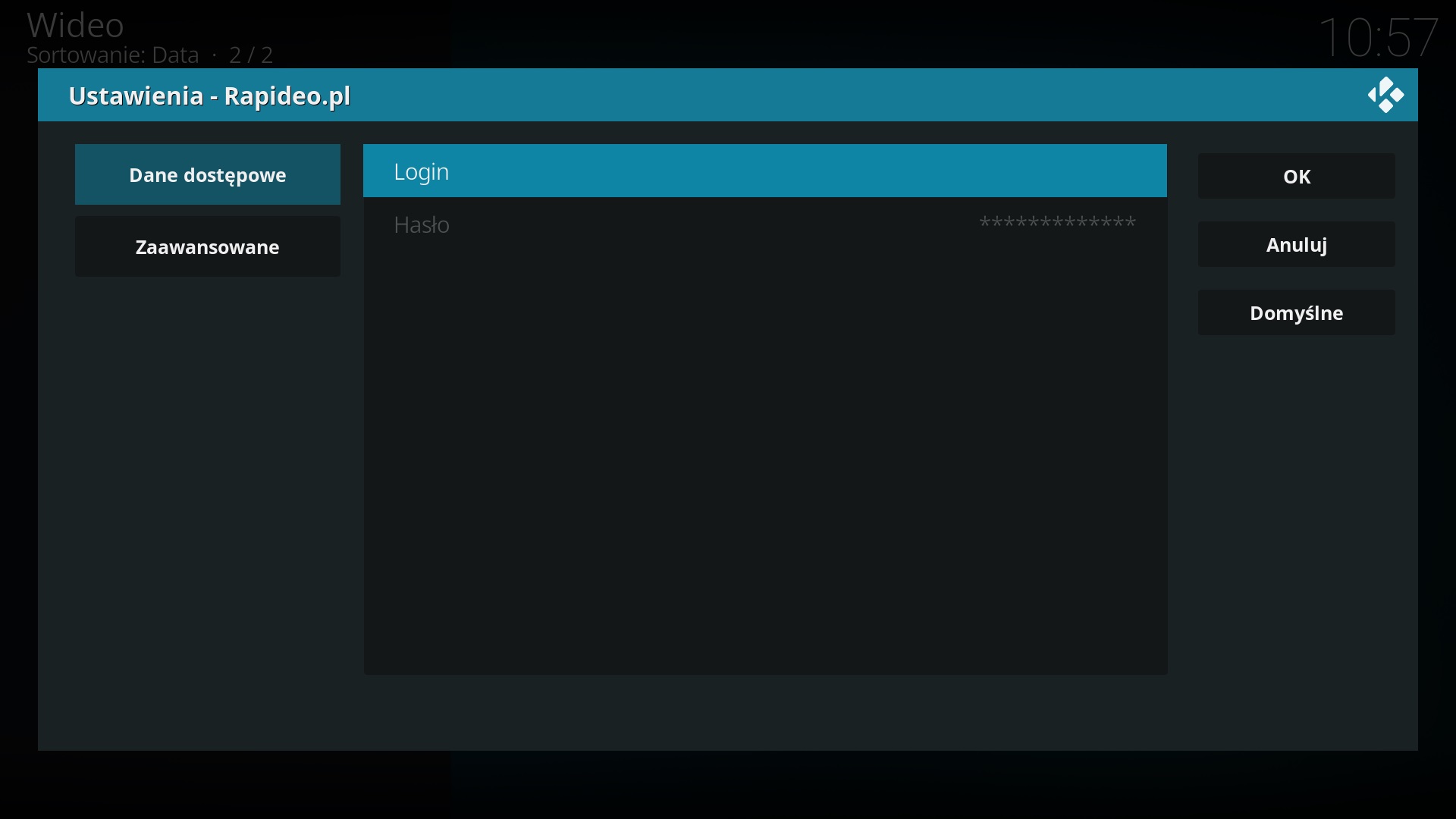 Teraz możemy już korzystać z funkcjonalności wtyczki