How Rapideo.pl works?
Rapideo.pl allows you to download files from dozens of Premium hostings. Find out how to start downloading without waiting or limits!
1
Paste links from 55 available hosters In the tab "Your files".
You can find links to files on public boards, for ex. darkbox.vip, zajefajna.com, exsite.su.
You can also use search engine available at our site.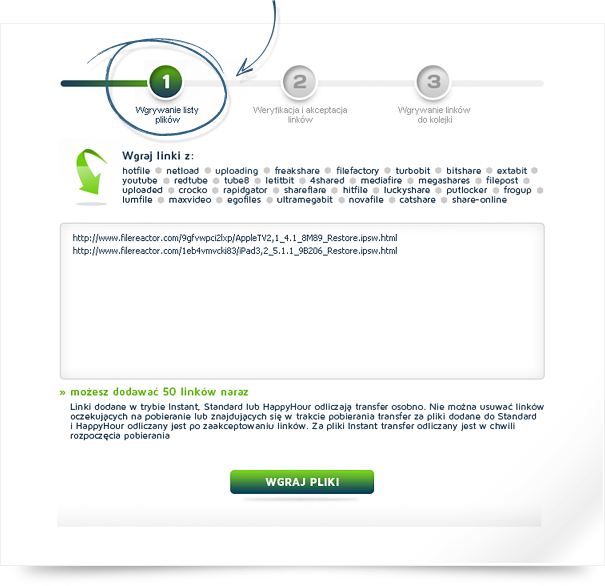 2
The links verification process will occur. After that you can choose the download options.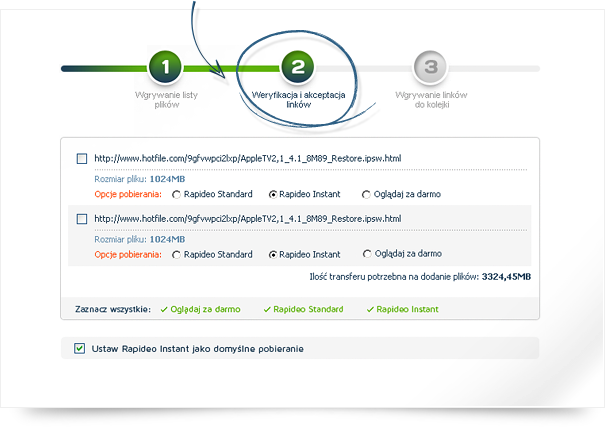 » Download options:
Rapideo Standard - Links are automatically stored on our servers so you can download files at full speed.
Rapideo Instant - Links are available to download immediately after the verification process, however, the download speed is dependent on the capabilities of the hosting service.
Watch - Select this option in order to watch the video directly through the embedded player on our website without having to download the file to the computer.
You can also save links to the website notes and download them later :)
3
List of your files can be seen In the tab "Your files".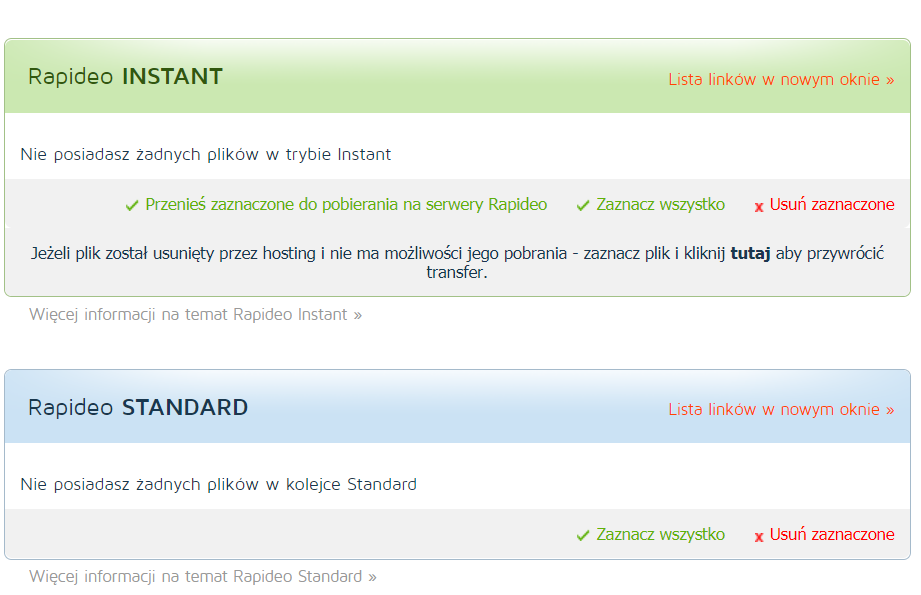 » You can:
Download multiple files at once with maximum speed
Use to download programs like FlashGet, JDownloader, Free Download Manager