Pyload plugin
PyLoad plugin for Rapideo.pl. Thanks to the plugin, you can conveniently download files in the application.
Download the PyLoad for your OS from PyLoad website.
Start PyLoad and go to the web interface.
Go to the "Config" and then "Plugins" and turn the plug "RapideoPl" (the "Activated" switch to "On").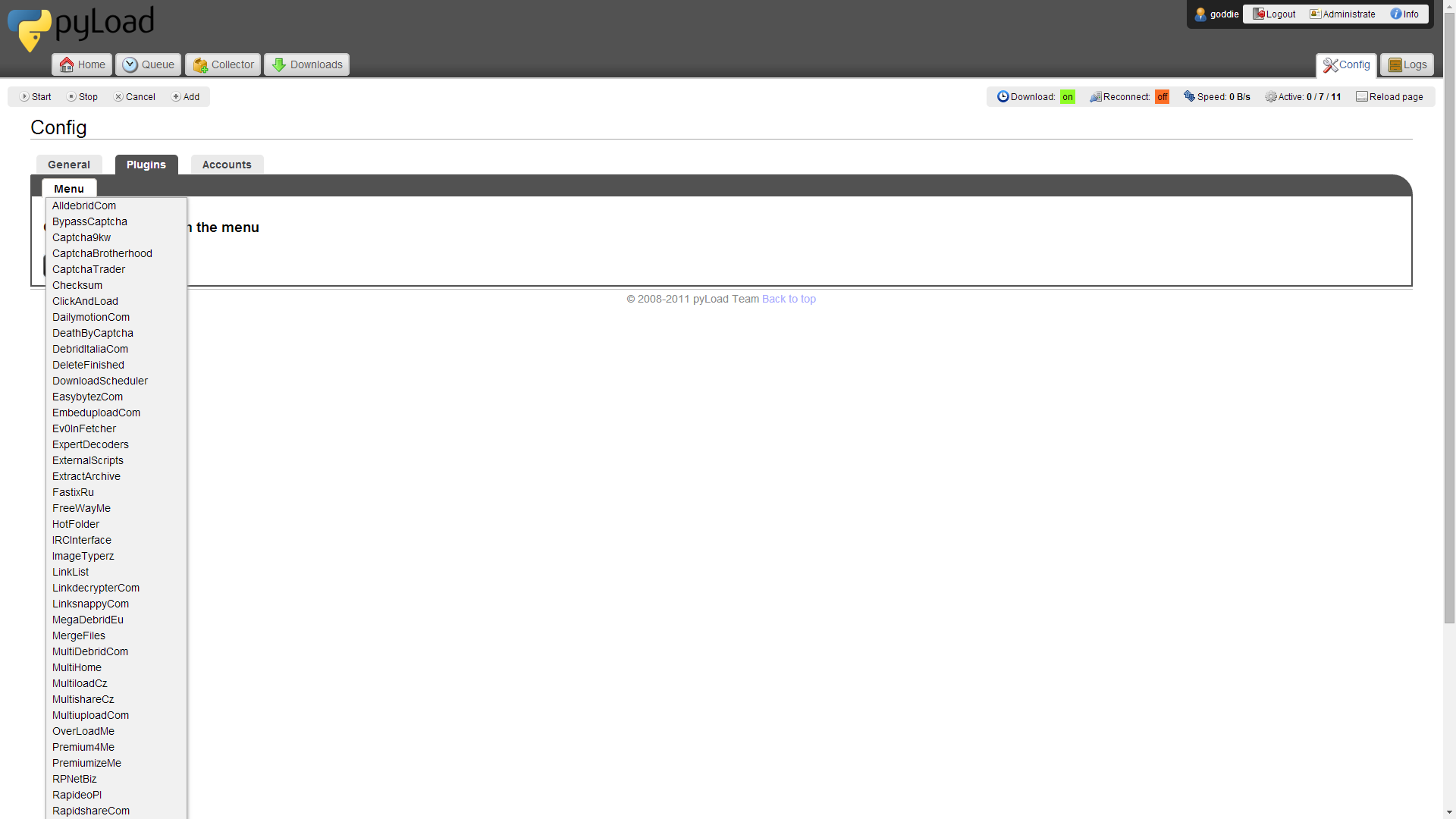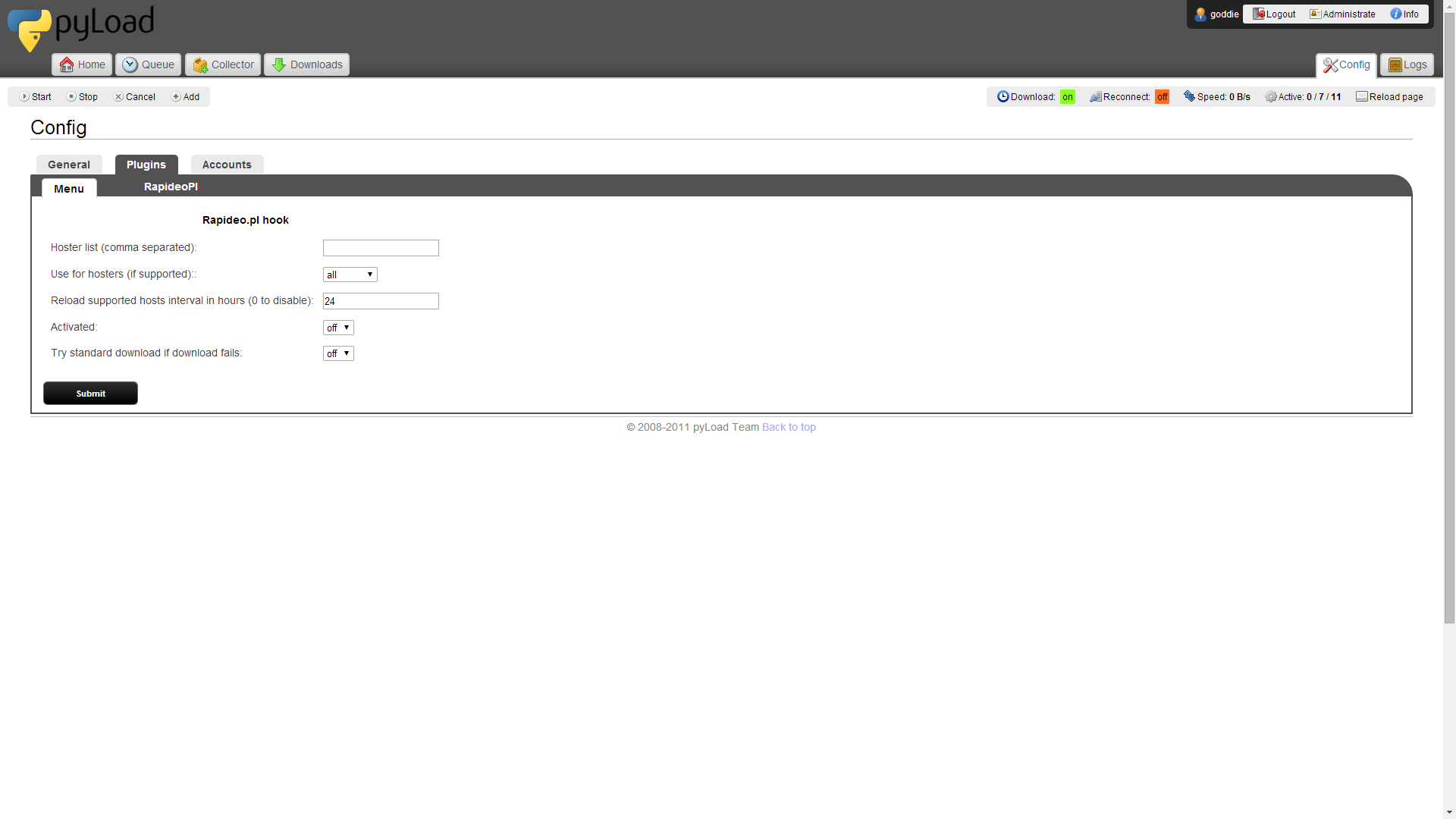 Go to account settings and add an account for "RapideoPl".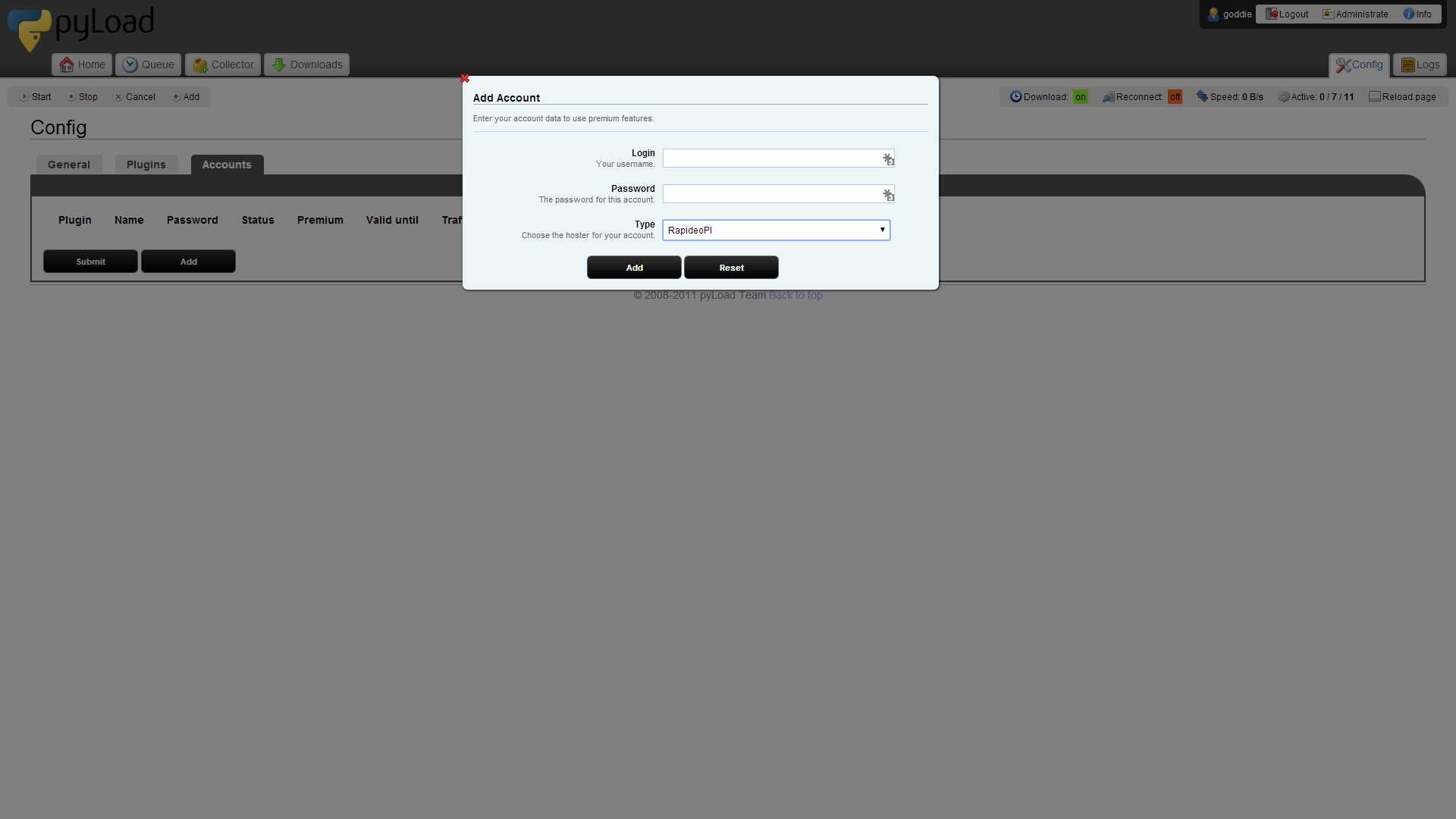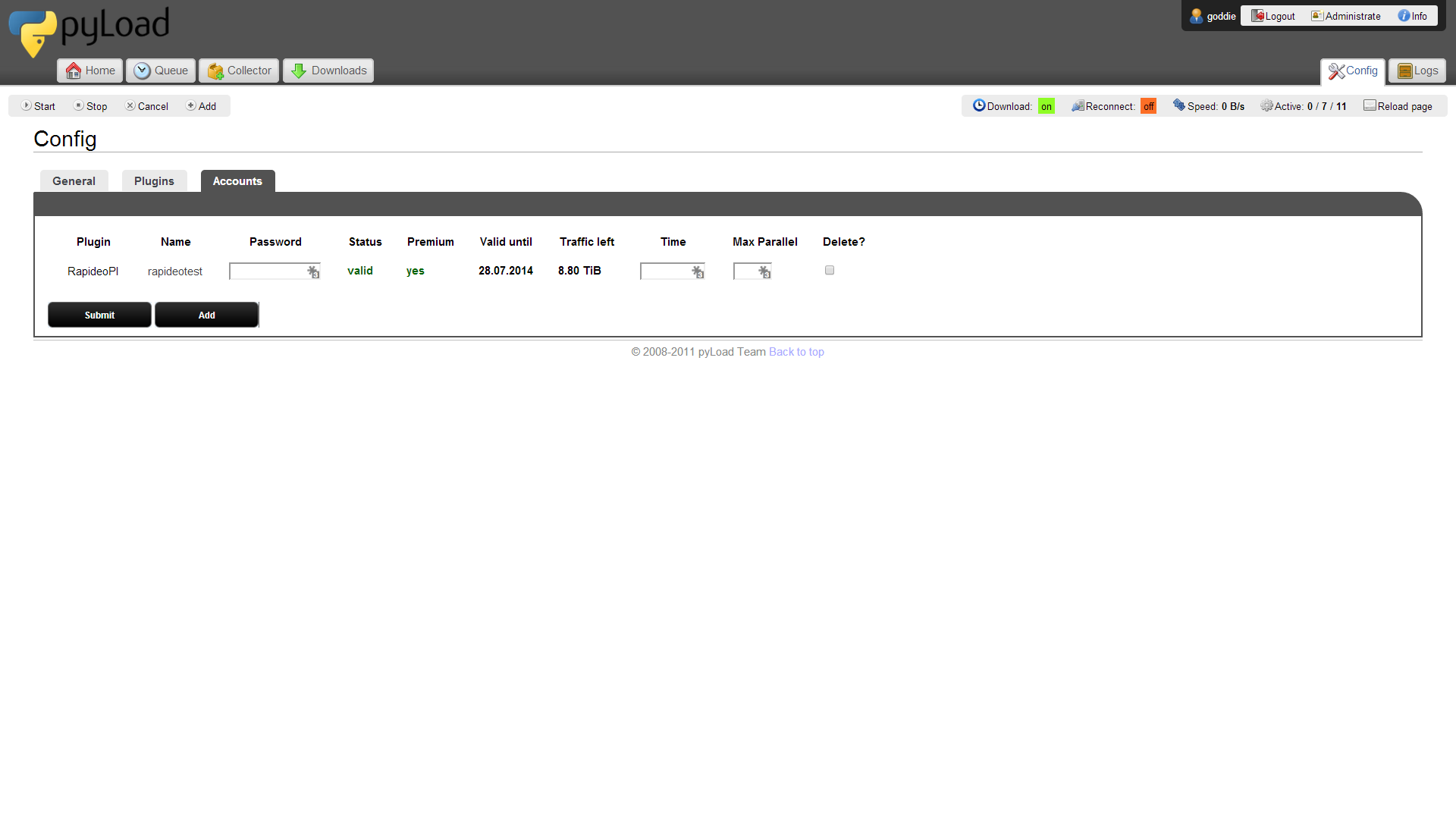 Make sure that other multi-hoster plugins are disabled.
Now you can add files from hostings supported by Rapideo.pl that will automatically be processed and downloaded. During the program you come across the error codes:
Incorrect login credentials - given login details are incorrect
Not enough transfer to download - top-up your account - you do not have enough transfer to download file, recharge account
Incorrect / dead link - the link is invalid or expired
Error connecting to hosting, try again later - temporary error or fault at hosting, you can start downloading later
Premium account has expired - premium account has expired, renew it to download files
Hosting no longer supported - rare bug that occurred when the internal list of updated hostings did not have time to update - within a few hours the error should stop appearing and hosting will be removed from the list of supported web hosts.
Too many incorrect login attempts, account blocked for 24h - after several failed attempts to login access will be blocked for 24 hours.
Download from this hosting is possible only using Rapideo.net webiste directly - same like "Hosting no longer supported"
Plugin is in
development stage
. Please send suggestions for new features and report problems at dev@rapideo.pl.